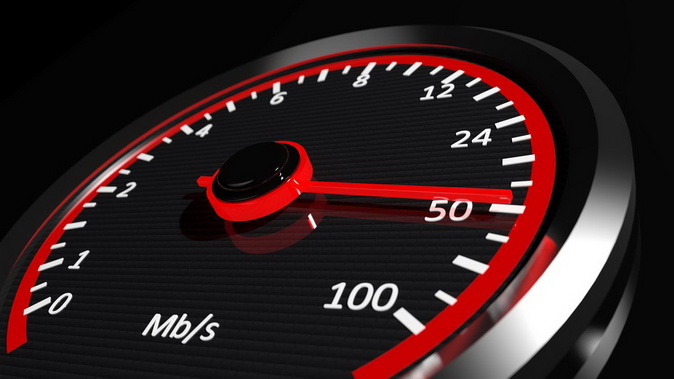 With demanding schedules is it any wonder we become easily frustrated when we are held up in traffic?  Whether it is out on the road or on the Internet, we want uninhibited passage.  In
our previous article
we began to introduce you to Internet speed tests by reviewing four popular testing tools that are available.  The caveat is that each of these is different and results vary.  So… how do we equip ourselves to: a) determine if the fault is at our end and b) if not, to better be able to present some real data to our Internet provider?  First we are going to offer more information on the speed tests in case you have given up hope on them. The key to using them is: create a history!  Next, we are going to examine and better understand how slowdowns and bottlenecks occur and what the impacts are.  By doing this you can better assess if the issue is within your home and network or outside and due to poor conditions.  Finally, if the issue is due to your PC, we will show you a very easy method of improving your Internet speed.
What did we learn from our previous article and our investigation with the multitude of speed tests that are available?  We found out that there are considerable discrepancies in test results.  If you missed our previous article – click here.  We also found it difficult to determine if the results were based on averages or the top speeds that are achieved during the test.
We have one more batch of observations to make about these four speed tests.  We recommend that you pick out one speed test that suits your needs and try to stick with it to be able to compare your results over time.
1. Speed of Me (http://speedof.me/)
SpeedOf.Me can utilize several test servers in various locations in an effort to make the test more realistic.  Other speed test sites choose the nearest physical test server which does not seem to fit the real-world model.  SpeedOf.Me tests bandwidth in several passes using sample file sizes that increase gradually.  What we saw as a shortcoming is that they seem to display the download speed based on maximum speeds achieved.  You have to examine the graph to get a real idea of your connectivity and overall speed.  What we do like is that they provide a history of your previous tests.
2. Speedtest.net (http://www.speedtest.net/)
This site also includes a results page of previous tests and it is well presented with each test displayed in a list and in a graph.  There is also excellent information available in the support page.  For example, we found out that the tests are based on binary file samples and that they aggregate the samples into 20 slices, remove the slowest 30% and the fastest 10% and then average out the remaining pieces.  This seems to be a much better approach but Speedtest.net uses a nearby server methodology whereby they identify up to five servers nearby and then ping each to determine the one with the lowest latency (meaning nearest on the network).  This does not reflect real world conditions well and we found our tests results to be the lowest for two out of three of our network tests (not good for satellite or high-speed wireless networks).
3. SpeakEasy (http://speakeasy.net/speedtest/)
This site offers you the chance to pick a server location.  Of course testing from one server location is not reflective of real-world connectivity either as we surf to sites throughout the Internet world.  While it does include a history we found the test results to be dubious as they appear to be a mix of tests from our machine and other test that were much higher in download throughput.
4. Bell Aliant (http://speedtest.bellaliant.net/)
There are many positives to this test site: we were in favor of the lack of advertisements (unlike the other speed tests above), we felt the results were accurate in comparison to others, and we liked the ease of use.  However we think this site would be the outright winner if it also included a history.  If you pick this site we would recommend recording your test results along with the date and time of the test.
Recommendations:
History of Speed Tests:  why is it so important to track your speed time?   If you are having issues with your connection that are not due to your PC or wireless router, then you can contact your network service provider and provide your findings.
Time of Day:  Check your speed at various times of the day to determine if peak use times are an issue.  You could find striking differences when running a new test 30 minutes after the previous one.  It may be due to traffic and your ISP (Internet Service Provider) is not able to provide consistent service.
Make sure you are performing your tests with no Internet activity (downloads, streaming, etc.), as this can affect consistency of results.
Now that we have provided you with more information to better choose a site that you can use on a regular basis you are in a better position to assess if your connection is an issue.
Slow Downs and Jitter:
Jitter is a technical term.  Although it doesn't sound very technical, it relates to the quality of your connection.  For example, if you are having a video chat or you are watching a streamed video and there are delays and interruptions, this is referred to as jitter.  What is happening is data is transferred to you in packets and when they are not arriving in a steady stream you experiences disruptions or shaky pulses.
Another factor in connection speed relates to how many connections are between you and the source (or the receiver if you are uploading data).  We can refer to these connections as hops.  It's like traveling from one city to another but there are various roads and interstate highways in-between.  The slowest and less maintained of these roadways will be the "bottleneck".
The other critical factor to consider in our data route is the potential bottleneck that can be from your hardware (wireless router or modem) or with your PC.  This is the real challenge – determining whether the slow down you may be experiencing is due to something wrong at your end or as a result of connectivity conditions.
Let's break our investigation down between items that are outside of our control and ones that are in our local terrain.
External Issues
Congestion:  When we share an Internet connection with other customers that use the same ISP, congestion can result.  If others on the service are using high-demand applications and are downloading large files regularly than this can really slow things down.
Time of Day: Peak hours come into play with shared Internet connection.  Many residential users will experience this from approximately 6 pm to midnight.
Throttling: In some cases your service provider will may slow down your connection speed otherwise known as to "throttle".  This happens when you exceed a certain threshold of download (and upload) usage and it can happen with certain types of heavy downloading.  You may notice that the speed improves at the beginning of the month when you have a fresh allotment of download capacity.  Some ISPs have daily maximums and the reset occurs at the beginning of each day.
Internet Server Speeds: The speed of the servers you are connecting to and the routers in between may also experience slowdowns.  You may experience good connections with local sites but not with other more distant sites.
At Our End
Distance: If you are a considerable distance from the ISP source your signal could be weak.  For example, if you were in the middle of the countryside you could have slower connection speeds compared to being in the city.  For some types of service (such as line-of-sight wireless dishes), this is a major consideration as obstructions and weather can have an impact.
End-User Congestion: It could be that you have many users or Internet-connected devices in your home tapping into the same online service.  If demand is high, you can experience another form of traffic congestion.   Read below for more information.
End-User Hardware Issues: Using an old router can cause slow speeds or it could be you have a poorly configured Wi-Fi connection whereby you are experiencing interference.  In this case you need to do some investigation and this is a good place to start.
Wireless Router Tips:
Place your router near to the middle of the house, up off the floor, position the antenna vertically, and make sure there is no metal barriers between your router and your computer.
Interference from other wireless networks can cause interference as can cordless phones, baby monitors, and microwave ovens.  You can expect interference with cordless phones using the 2.4 Ghz frequency.
To find out more – including solutions – following this link.
How to Improve Your Speed:
Up to this point we have given some very useful information on how to test your Internet connection speed.  This is a very useful tool for your PC bag of tips and tricks.  We are now ready to move on to the next step… working on improving your speed.  First we need to check and rule out whether there are no other factors first requiring your attention.  Here are the top three items we would look at specifically if you were to require support relating to speed issues.
Make sure it's not your PC that is slow.  If you are experiencing slow performance with your Internet speed and other aspects of your PC (opening and closing applications for example), then you have to deal with your slow PC performance first and see if that clears things up.  Follow this link to deal with a slow PC.
Congestion.  Have you tried taking a shower when the washing machine is running, along with the dish washer, and someone flushes a toilet?  This is similar to having too much demand on your Internet service.  We suggest examining all the devices that are connecting to your wireless network and making sure also that there are no outside devices connecting to your network without your consent.  To gain access to your wireless network you need to make sure you have a secure password that the whole neighborhood doesn't know and share.
Internet Explorer Browser Issues.  It could be that you are experiencing slow downs on your browser as a result of add-ons and other installed tools that are causing congestion.  If this is the case and you are using IE specifically we suggest that you click on this link and reset your Internet Explorer browser.
Internet TuneUp
Having unwanted applications can also cause browser issues.  Regardless of what browser type you are using, you can take full advantage of the Uninstaller tool available with PC Clean Maestro to remove recently added programs. Follow this link to find out about repairing your browser.
Now you are ready to deal with any networking issues by using the tune up tool available with PC TuneUp Maestro.  This tool analyzes your computer and provides a recommended list of items that will bring about Internet performance improvements.  The analysis focuses on PC areas that can benefit from a performance tuning and the results providing only the recommendations relevant to your system.  You can also use the Advanced Settings to configure the individual Internet TuneUp items.
Here are the steps:
To begin, open up PC TuneUp Maestro and click the Optimize PC item in the left pane.
Next, you can click the Internet TuneUp option in the list and the tool is immediately activated.
Note: You can view the Advanced Settings to see all the items that are optimized.
In Summary:
The knowledge presented here is intended to equip you with the necessary skills to assess Internet connectivity.  While we have covered a fair amount of area, we do feel that you can gain a great level of confidence and familiarity when it comes to assessing the conditions related to Internet connectivity.  With this in hand you are better able to speak to your Internet Service Provider if the bottleneck is indeed at their end.
We will continue to provide story lines like this that benefit all of us and we will describe them in a manner that is within reach of everyday computer users.  If you have some ideas of topics you would like us to cover, email us at:
newsletter@compuclever.com