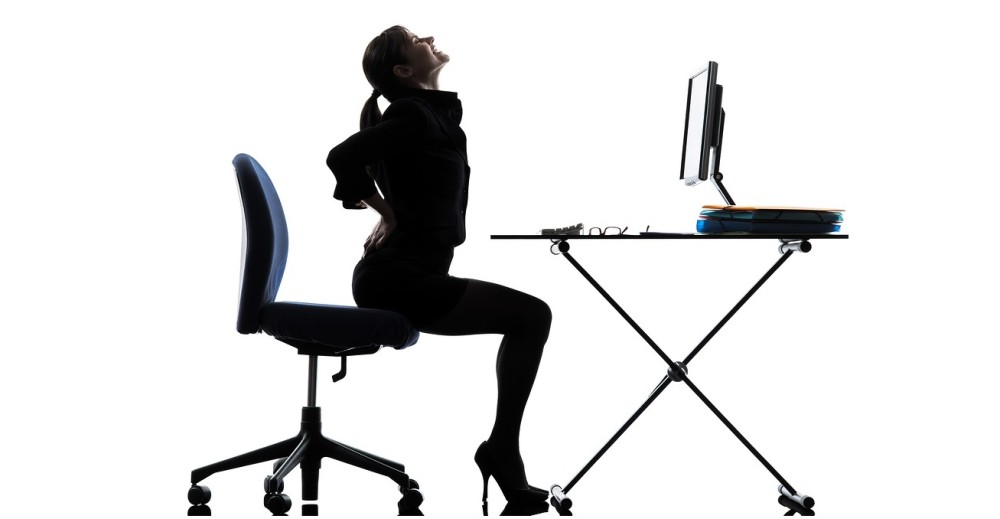 "Sitting is the New Smoking" says many healthcare professionals like Dr. Sanjay Gupta. I for one have real first-hand experience of debilitating back pain due to prolonged sitting related to my job.
In this article we share my "back story" and how I reclaimed my back health by sitting less and sitting properly.
My Back Story
My "sit"uation is not unusual – as a high-tech professional I have to endure prolonged sitting in front of my PC.  My back pain came on unexpectedly and demanded me to discontinue my day-to-day activities.  It was so severe in fact, that I was bed ridden for almost six months.
Pinpointing the source was problematic to say the least and I'm sure, like many others suffering from back pain, this is a common experience.  In time, with the help of experts, I discovered that my back problem was actually tailbone related and included having a herniated L4/L5 disc.  It went out of alignment at the Sacroiliac (SI) joint and eventually pinched my nerve to the point that it was unresponsive for quite some time.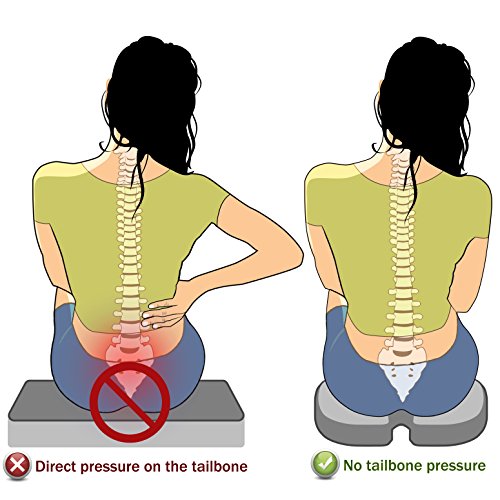 Moving Forward
Getting the right attention along with rest and gentle rehabilitation, is fundamental.  And now that I am relatively back to my old self I am well aware of the need to correct what went wrong.  The fundamental reality is – we need to listen to our body!
If you have sat too long you understand pain associated with the tailbone whether intermittent and frequent or lasting pain.  It has very real consequences as it can take everyday tasks – like sitting, bending, and even walking – and make them near impossible.  At times the area feels numb and aches and other times it is sharp and is brought on by certain movements such as picking items up.
Regardless of the cause or length of suffering, this kind of Coccyx pain can be reduced with the help of proper cushioning as an aid to improve alignment.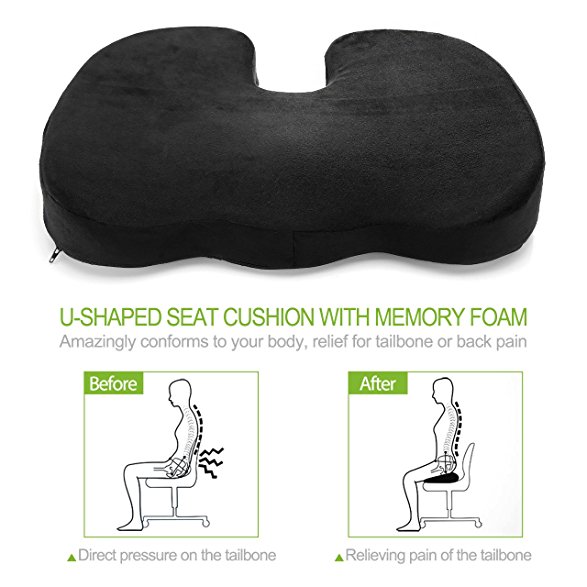 Coccyx Cushion
While at work, I now alternate between standing (using a standing desk), and sitting using a Coccyx cushion, which enforces correct posture and ergonomics.  Here is a rundown of the features if you are unfamiliar with this kind of supportive aid.
Ergonomic design: The U-shaped cushion relieves hip pressure by hugging the thighs and prevents leg numbness due to poor blood circulation while the back pillow promotes good posture. This supports recovery from lower back and Sciatica pain, Arthritis issues, herniated discs, tailbone injuries, Coccyx pain, Hemorrhoids, pressure sores, backache pain, butt pain, and other spinal issues.
Cut-out design: It allows you to pile the weight on and take the pressure off your spine. This ensures that the tailbone does not touch the sitting surface and prevents soreness or discomfort from prolonged sitting.
100% Orthopedic Memory Foam: The comfortable seat cushion and lumbar pillow reduce the back pain and give you the best back support.
Perfect Size & Thickness: The seat cushion can hug your buttocks fully allowing for hours of sitting without experiencing any pain, aches, fatigue, or soreness. It can be used as a seat cushion and lumbar support back pillow for those of us that spend considerable time driving or traveling in a sitting position.
Coccyx cushions can make an already comfy place to sit, easier on your body. Even soft chairs can inflame sensitive areas as they simply weren't made to help prevent back pain. However, by adding a layer on top of the chair, you can achieve the luxury of coziness without affecting the tailbone.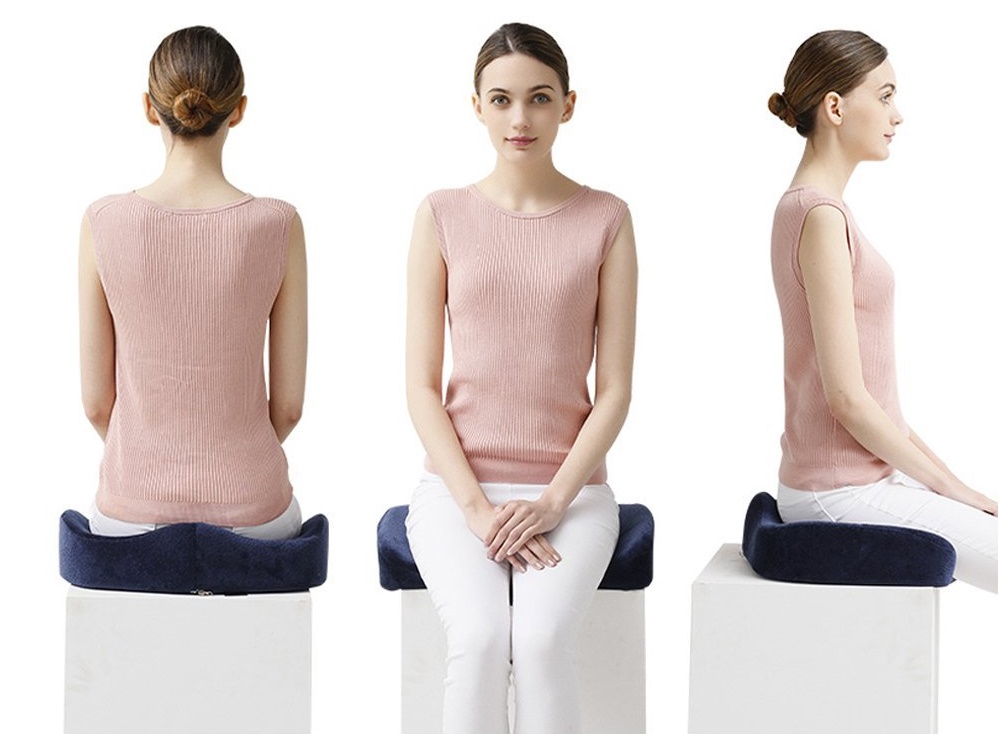 Posture Up
What I really find beneficial from this tailbone cushion (as shown above) is that it helps improve my posture. When I use it on my chair I can comfortably sit up straight. When seated correctly, my spine is better aligned, circulation is improved, my ribs are adjusted for a more efficient position, and general posture is enhanced.
Most medical professionals agree proper posture is one of the easiest ways to reduce pain and inflammation. Achieving this on one's own is not easy to do as we are up against some unconscious daily habits. With Coccyx cushions, the change is barely noticeable!  It trains the body gradually with each use.
All of these changes – which are subtle, yet important – work to alleviate pain. Gradually, the body learns to better align itself and will begin to do so even when not seated and when not using the cushion.
What I Recommend
I purchased two Coccyx cushions from Amazon:
I have had them for a few months and both seem to be of good quality and provide the support and relief as I was looking for.
Sit Less
Last but not the least, after telling you how well a Coccyx cushion can improve your way of sitting, I still would like to recommend that you sit less and be more active. Whether you go for a brisk walk, or simply stand up and do some gentle stretches, your body isn't stuck in one position or one posture for too long.
The world is too big to be "stuck" in one place.