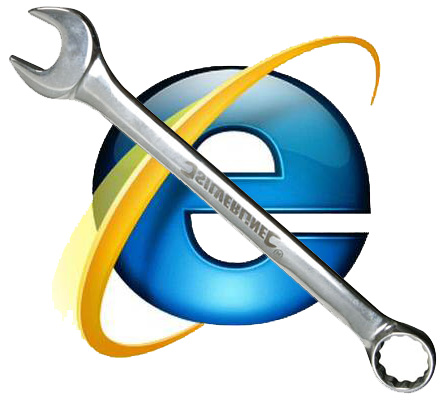 We have touched on the subject of web browsers in recent articles but have not given full attention to one particularly naughty and crafty unwanted program that many have had the misfortune of experiencing.  How frustrating is it when we take the time to uninstall or re-adjust something on our computer and we find our efforts become undone.  We frequently see many people in need of our support services as they have lost the ability to restore their web home page and regain the overall functionality, look, and feel of their web browser.  The fundamental feeling to this is that their computer is no longer their own but is to some degree, controlled by someone else for another purpose or gain.  This is not right and we need to reclaim our PC and restore the ability to customize the web browser.  We'll describe the situation to some degree and then point out the steps to take to uninstall the unwanted items and recover your browser once again.
Installing unwanted items to your computer can happen quickly and easily to the point of not knowing what you are getting.  The recent trend is to more easily accept free apps for our PC and because of this, distributors are packaging third-party and other, sometime questionable, software into bundles.  Bundled packages will include items that we do not want installed at any point for any reason.  The result, a user will typically experience unwanted changes such as their browser toolbar or home page being changed.  There is one program called Search Protect, that appears trustworthy based on its name and even claims to protect and maintain your browser settings, but it is a complete sham.
Unwanted Program:
The Search Protect program – from Client Connect; formerly Conduit, a venture of Perion – is known to be potentially dangerous in terms of being a browser virus that steals confidential information for third parties.  Less worrisome but still placing it in the realm of malicious software, it does modify the web browser targeting any or all of the following: search engine, home page, new tab page, and other settings, so as to point to a partner portal site.  From the Client Connect / Conduit website we can see the program in a completely different light:
Search Protect is a free desktop application that saves your preferred browser's homepage and default search settings so that they can't be changed by software you download from the Internet. Search Protect may alert you if a third party attempts to change your browser's default search or homepage settings.
[1]
The site goes on to say that you can use Search Protect to manage your browser settings but the reality is you have no control; the malicious settings remain.  The true known characteristics of this software offender include:
Potential malware can be installed by this program.
Hijacks aspects of the web browser (homepage, search engine, etc.).
Difficult to remove as it will re-install itself.
With the last point, some reports [2] state that attempting to remove the program can cause PC system errors.  Considering the program acts to guard the browser from any changes made, it would appear that you are stuck.  Not so if you have the right tools.
The Fix:
The steps involved in fixing and restoring your browser first begin with dealing with the unwanted program, Search Protect in our example, using PC Clean Maestro.
To uninstall the unwanted item:
Open PC Clean Maestro and select the Uninstaller button in the left pane.
Begin by searching for questionable programs in the Recently Installed tab as can be seen in the image below.  If you installed something within the last 10 days it will appear here.  If you do not see any items you can use the other tabs or enter a word in the Search box.  In this case the word "Search" would bring up Search Protect or other questionable programs.
Select the program and determine if it is unwanted.

Tip:

If you are not sure about a program and whether to remove it… check the resource site:

http://www.shouldiremoveit.com

From here you will can enter in a program by name and get the goods on it.  You can also see that programs like "Search Protect" and many others with "Search" in their names are listed as the top most active programs to remove.

Click the Uninstall button.
The next step is to restore the browser to its previous state.
To restore the browser:
In the PC Clean Maestro window, select the Browsers button in the left pane as can be seen in the image below.
Select the browser tab (for example: "IE" or "Firefox").
Click the restore button located at the top right.
Once you have completed these steps you can now open your browser and customize your homepage, search engine, and other options.
Here is a list of other programs to be on the lookout for: [3]
Search App (by Ask)
Search Protection (Spigot)
Remote Desktop Access VuuPC (CMI Ltd)
Settings Manager (Aztec)
Wincheck
Mobogenie
Mixi.DJ toolbar
WhiteSmoke Toolbar
Delta Search toolbar
Oople Toolbar
Internet Helper Toolbar
DivX Browser Bar
Yontoo
Travelocity Toolbar
Entrusted Toolbar
Social Search Toolbar
VisualBee
Webcake
In Summary…
Applications and especially bundled programs need to be installed with our knowledge and consent and from trusted sources.  Having the ability to quickly determine what you have recently installed is vital.  PC Clean Maestro identifies installed items and effectively uninstalls unwanted programs.  With the offending item out of the way you can return your browser to the way you prefer it.
We will continue to provide story lines like this that benefit all of us and we will describe them in a manner that is within reach of everyday computer users.  If you have some ideas of topics you would like us to cover, email us at: newsletter@compuclever.com