Over the last few years Internet fraud has increased and is becoming a serious issue for online transactions. Using a variety of methods, online thieves can easily access important information like bank accounts and personal data. This article helps you to understand essential techniques hackers deploy to break into your bank account and how to nullify these hacking attempts by using tools that may already be available with your antivirus application.
How hackers infiltrate your bank account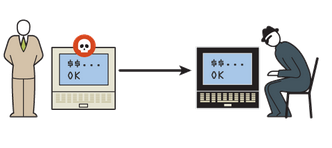 To infiltrate your bank account hackers need exactly the same set of complete credentials you would supply to your online banking site. It is extremely rare, although not impossible, that a hacker would directly contact someone who would then voluntarily give away her bank account number, login name, and password over the phone or email. But it is very common that a compromised PC infested with malware can provide hackers with the necessary recorded keystrokes, mouse clicks, and even screenshots. By mimicking the procedures they've learned with the obtained credentials, hackers can digitally impersonate you and thus gain access to your bank accounts over the Internet with ease.
How to nullify online banking hacking attempts
You can defuse these attempts head-on by knowing the essential schemes used by hackers. Continue reading...