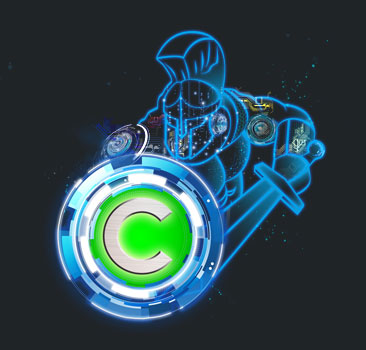 Too frequently PC users suffer the consequences of a virus or malware attack.  Once becoming a victim of an attack it seems the only choices available is to take it to a repair technician or try to re-install the entire operating system yourself.  With all these situations you could face loss of data and you definitely have to wait for your PC to be up and running.  Then there is the cost factor if you have to get someone to do it for you.  It's no wonder that security tools such as antivirus (AV) products get a lot of attention.  But… as many of us can attest, there are programs that can take over your PC and slow down overall functioning as well as your own workflow when taking into account a constant barrage of popup messages.  We examine here AV solutions and focus on what we need and how we can avoid to some degree malicious attacks from occurring.
In a recent article we touched on the topic of safe PC practices – especially when installing bundled software packages or opening unknown attachments.  Considering many applications contain built-in security and many operating systems also have on-board security tools, what do we actually require from independent AV programs?  Let's start with some feedback from our users.
From Our Users:
We sent an email to some of our readership about whether they have or are using an AV product.  We asked for their assessment of antivirus security tools and we were very pleased with the responses.  Here's a bit of what we got:
Concerns about AV Apps:
There was a lot of feedback about users feeling their system was bogged down or that the functioning and performance slowed down when using certain AV products.
Another point was: "I would like to understand the messages, when I am required to make a decision."  This was reflected in more than one response.
"Don't want security programs to 'take over' the operation of my computers."
There were concerns about safety and trust.  One response mentioned that the updates of their AV tools were coming from an eastern European source.
One response was very telling: "I am not completely happy as of now and like most people I do not think my system is safe."
What We Want in an AV App:
Our users felt that they need something that is safe and offers protection from viruses.
Having an AV program that is non-obtrusive was very clear in our responses.  The program should run "quietly in the background" and not be "obtrusive or obstructive".  Another user stated that it should not interfere with daily usage.
The system should not run slower and in no way should the AV product bog down PC functioning.
It should be easy to use.
Updates and good customer care are also suggested.
Low cost.
One user writes:
Must be able to trust it.
It must work in the background but just occasionally tell me that it is both still there and OK.
If I pay for it I want the lot – no extra payments for 'extra features'. How am I going to judge if a 'byte defibrillator' or some such other bit of kit is necessary?
One license to cover all my household kit.
Automatic cost free updates within the license period.
From the president of a senior's computer club:
"We put a great deal of emphasis on the importance of adequate security protection at a reasonable cost, with equally strong advice to make sure that frequent backups are done in case of catastrophic failure."
From an experienced PC user:
"The ideal AV program should update automatically, use the minimum amount of memory, provide additional facilities such as removing PUPS, scanning memory sticks,  provide a multiple choice of hard drive scanning, and be capable of seeking out malware as well as virus invasion. All of which should be able to run from boot-up without slowing the computer down."
Not surprisingly many PC users have put time and energy into considering PC security and what antivirus tools work best for their needs.
Microsoft Security Essential
Several of our email responders stated that they used more than one AV product at a time.  Someone had mentioned that they use: "several anti-virus programs and several utilities programs" and still they came across issues they were unable to resolve.  There were also several email responses that made some reference to using Microsoft Security Essentials (MSE).  For Windows 8 this is now called Windows Defender.  Some users feel that this is all they require for security and while Microsoft would agree with this[1] – we disagree.
AV-TEST, an independent IT security institute, released results of what antivirus software is best for Windows Home users.  The list is organized alphabetically and Microsoft Security Essentials is at the bottom of the list – not just because of where it is placed alphabetically.  While it did rate high in usability, and well in performance, it was by far the worst in its class for protection.  You can see the results here: test scores published by AV-TEST.
Performance:
One has to wonder if the drag caused by AV products on PC performance is subjective – could we simply be feeling a slow down or is it actual?  According to www.av-test.org, "the 'subjective' slowing down of a PC frequently reported by users is actually a proven objective fact."  It was found that some protection software puts a heavy burden on everyday PC routines.  Fortunately there are exceptions and at CompuClever, we think performance and usability – including not being nagged – should not be tradeoffs in receiving good virus protection.
Introducing: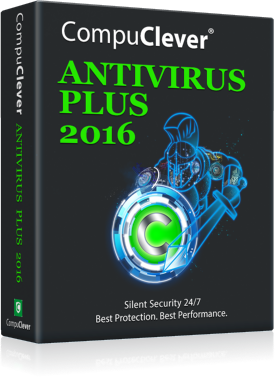 We are very excited to introduce a new CompuClever product – one that we hope will solve your issues and concerns of AV protection, performance, and usability – CompuClever AntiVirus PLUS. Some of the features include:
Best protection from virus with lowest impact on PC speed: there is no compromise between total PC security and fast PC performance.
Active Virus Control: a proactive, dynamic detection technology that monitors processes' behavior in real time as they are running.  It tags suspicious activities.
Safe online banking: a proprietary safe browser that's specifically designed for online banking to root out any possibilities of intrusion or phishing.
Safe social networking: blocking of malicious links or e-threats you receive from your friends on Facebook, Twitter, Pinterest or any other social network.
Safe search and web browsing: CompuClever AntiVirus PLUS tells you if a link is safe even before you click it in Google and Bing search results.  Furthermore, it blocks access to infected links that you have already clicked.
Vigilant and silent: a hassle-free experience by making optimal security-related decisions with no input from you.  This means no pop-ups, no alerts, nothing to configure.
In Summary:
Thanks again to our readers who responded to our email.  As one responder pointed out:
"I have antivirus now and it works pretty well but I am looking forward to your new product to work with my pc cleaner and tune up thank you again for good products."
We are excited about providing an AV product that suites your needs and PC computing practices.  In upcoming articles we will continue covering this theme of protection and security.
Until then… if you have some ideas of topics you would like us to cover or have other feedback to offer, email us at: newsletter@compuclever.com