"Am I well protected by the antivirus product that I just chose?" This is the most common question that lingers in the mind of almost every security-cautious PC user when first installing an antivirus solution, whether it's free or purchased. Almost every commercially available antivirus program today boasts that it will protect you from any and all malware.  However, the reality is no two security products are created equal and there are similarities and important differences among antivirus software when it comes to evaluating the level of sufficiency and effectiveness of protection. This article shows you what to look for and how to tell if your antivirus software provides you enough protection.
Known or Unknown
There two types of malware: Known and Unknown.
A Known virus is a piece of widespread and prevalent malware discovered in the past four weeks. Detection of known viruses is relatively trivial because for the past decade or so, the antivirus industry has evolved into a "coopetition" landscape (in other words, a coexistence of cooperation and competition), through which security researchers and solution providers proactively and voluntarily share discovery of new virus samples with absolutely secure measures.
An Unknown virus, better known as a zero-day attack, is a threat that exploits an unknown computer security vulnerability. Zero-day exploits are often put up by renowned hacker groups. Typically, the zero-day attack exploits a bug that neither security solution providers nor users, know about.
Using a medical analogy, Hepatitis A virus (HAV) is a known virus and there has been vaccine available to rid the virus; meanwhile Ebola, first discovered in 1976 but unknown to most of us until the outbreak in March of 2014, was as a virus that typifies a zero-day attack. When it comes to encountering computer viruses, you want to be protected from both known and unknown malware.
The important difference
It now boils down to getting an answer to the key question: how well does your antivirus handle both known and unknown viruses?
In theory, a legitimate antivirus program should detect, immunize, and remove any known malware where signature, behavior, and characters are known. There is really no excuse for a security application not to proactively handle a known virus, either by detection or by removal. This is the expected similarity across mainstream antiviruses; although one would be surprised to learn that a couple of very popular antivirus programs are actually not that effective in terms of dealing with known viruses.
The most important difference that sets the best breed of antiviruses apart from their less-competitive counterpart is how well it handles unknown viruses. It is indeed very tough to detect and neutralize a malware threat that nobody has identified. But the reality is harsh. Everyday there are hundreds of thousands of new malicious files being detected. Kaspersky Labs, a leading security solution provider, alone reported that they were detecting 325,000 new malicious files a day in 2014 – 125,000 more than what was detected in 2012[1].
How to evaluate your own antivirus
So the key question of AV effectiveness really zeros in on: how well does your antivirus handle unknown malware? It is very relevant and pertains to your day-to-day computing especially if your PC is connected online.
As we have presented the key metrics through which we can evaluate the effectiveness and efficiency of antivirus software, now let's look at how you can put it into use for evaluating your own antivirus program. Thanks to a few independent IT-security testing organizations like Virus Bulletin and AV-Test, who conduct tests evaluating mainstream antivirus software on a quarterly basis using objective methods, we can make good use of the evaluation comparison reports that are publicly available. You can browse through the most recent test reports and look for your own antivirus software and read about it:
AV-Test report: provides an intuitive chart in terms of Protection, Performance, and Usability. Pay attention to the Protection column first. You can also click on a product of your interest and examine detailed test scores on how it deals with known and unknown virus samples.
VB100: is a regular independent review of malware solutions and it provides test results for AV software that handle both known (reactive) and unknown (proactive) virus samples. You can see the latest test results for any product or use the Search filed to quickly find test results.
We have to point out to those readers who rely on default antivirus solutions by Microsoft, whether it is Windows Defender or Microsoft Security Essential, you may want to double check the testing results as we are concerned about the lack of protection you may have.  The reality is Microsoft doesn't even handle known viruses effectively.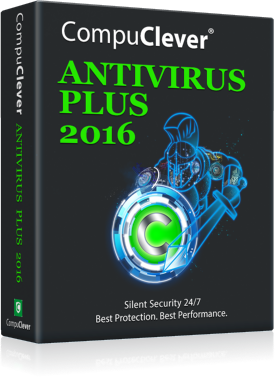 What about CompuClever Antivirus PLUS?
Keen readers may find that our own CompuClever Antivirus PLUS is not presented in either of these two reports because the product has just been released when this article was written. We have submitted our product to VB100 for evaluation and the official result won't be ready until later this year. But here are some facts about how CompuClever Antivirus PLUS:
CompuClever Antivirus utilizes the same intelligent and robust antivirus engine that powers top-tier security solution providers like Bitdefender. This technology is protecting, and trusted by, over 500 million users around the world.
CompuClever Antivirus deploys a cutting-edge security technology called Active Virus Control (AVC). It is an innovative proactive detection technology which uses advanced heuristic methods to detect new potential threats in real time.
Active Virus Control continuously monitors the applications running on the computer looking for malware-like actions. Each of these actions is scored and an overall score is computed for each process. When the overall score for a process reaches a given threshold, the process is considered to be harmful and it is blocked automatically.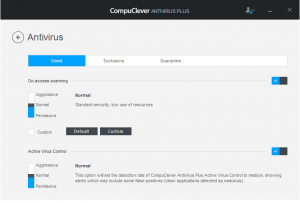 In a nutshell, you can expect CompuClever Antivirus to deliver 100% protection against both known and unknown viruses, comparable to any first-tier antivirus software like Norton, Kaspersky, Bitdefender, and MacAfee. As a matter of fact, an independent third-party lab test revealed that our antivirus product not only delivers a high level of protection, it also creates a very low impact to PC performance.
If you feel that your current antivirus software is either ineffective or you suspect that your PC is slowing down as a result of running an antivirus program, you should check out CompuClever Antivirus PLUS. Just so you know, we will also be talking about the importance of antivirus and PC performance in future articles.
Our recommendation
Familiarize yourself with the concept of known and unknown antivirus threats.
Check out the aforementioned comparative evaluation reports about your own antivirus product. For VB100 tests, you can compare the test results to CompuClever Antivirus PLUS.
Don't settle for a free antivirus unless it is proven to be effective in dealing with both known and unknown threats.