CompuClever is pleased to release the latest VB100 test results for CompuClever Antivirus PLUS.  We will present these results and help you to understand them as part of our ongoing testimony to the effectiveness of our AV product.  As is evident with these results… CompuClever Antivirus PLUS offers outstanding protection without slowing down your PC!
The Test Results
We've had four positive test results from the VB100 test lab, one of the few independently operated testing facilities focused on providing comprehensive examination of security software and solutions.  Let's start with an overview of these four tests that are available for online viewing.  These tests were conducted between August 2015 and October 2016 on various Windows platforms.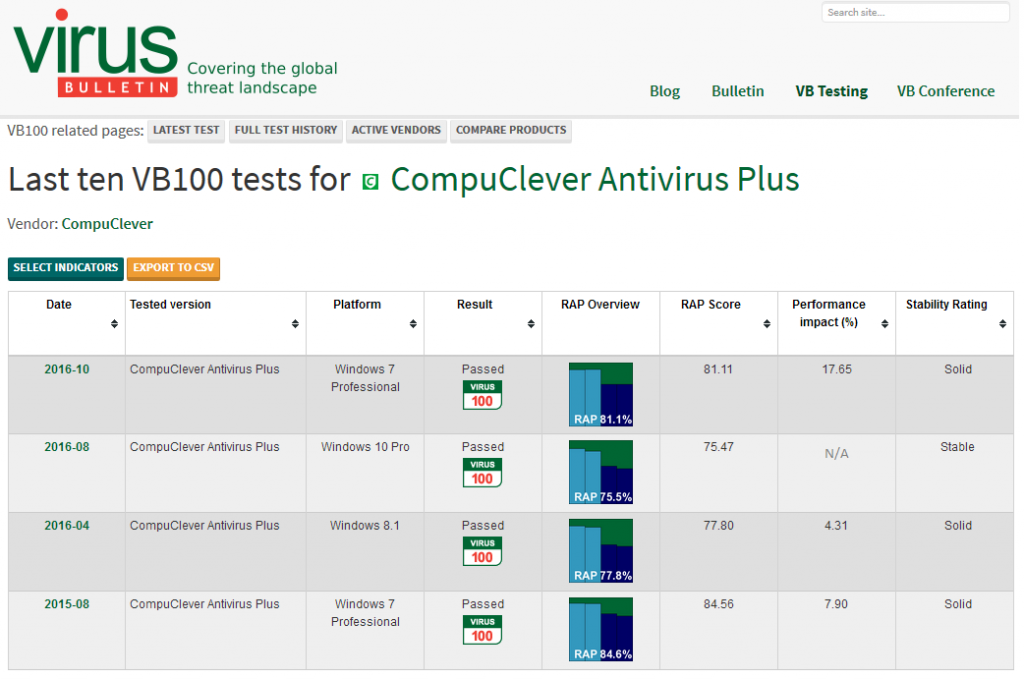 Overview & Breakdown
The specific results of each test are based on test markers which you can get an idea of when you mouse over the column title (RAP Score, Performance impact %, etc.)  We define them here:
Platform:  This is the selected operating system that VB100 performs its test on. VB100 tries to cover a spectrum of the most popular Windows OS with their tests focusing on one version at a time.  Note:  CompuClever Antivirus PLUS supports Windows 10, Windows 8, 7, Vista, & XP.
Continue reading...