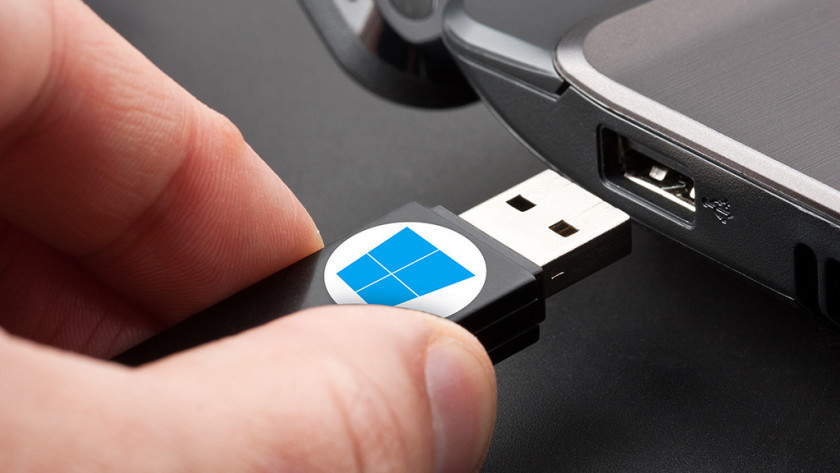 Do you have a Recovery Disc for your Windows computer? If you don't, do you know how to get one? Most people have no idea how to set up a Recovery Disc, which could cause them big headaches if their PC ever develops a problem.
If you have a flaky computer, a Recovery Disc can help by repairing Windows to make things run smoothly again. If you ever encounter a corrupted system file, a Recovery Disc will help you find it and fix it as well. If Windows crashes and you can't get it to restart, you can also use a Recovery Disc to restore your computer's operating system.
The best thing is by using a Recovery Disc you'll be able to save all the data on your computer. This includes Word documents and spreadsheets, your photo collection and your valuable photos and movies.
In short, the Recovery Disc is a lifesaver that provides peace of mind. But, surprisingly, few people have access to one.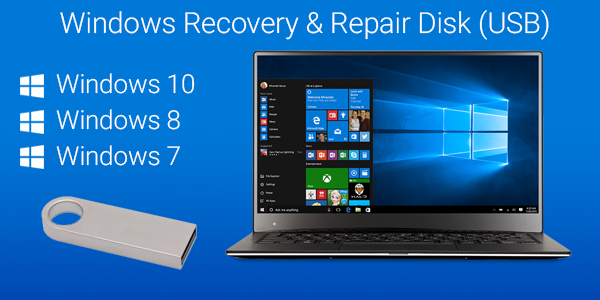 Recovery Discs Are Hard to Find
In the past, when you purchased a Windows PC, you likely received a "recovery disc"– an actual compact disc – that you would use to troubleshoot problems and restore Windows on your computer. Over the years these recovery discs can be easy to misplace. If you ever need one in an emergency, they are nowhere to be found.
Microsoft and most PC manufacturers stopped shipping Windows installation disc a few years ago – which is probably better for the environment.
Windows 10 doesn't come with a Recovery Disc by default – this can be a real problem if you run into trouble with your computer.
Produce a Recovery Disc On Your Own

However there is a step-by-step process you can follow to download and create a Windows Recovery Disc for both Windows 8 and Windows 10, but if you want to protect your Windows 7 computer, you're basically out of luck. Windows 7 has basically been "retired" by Microsoft, so a Recovery Disc with the full reinstall option is very hard to find online.
But no matter what, the process of producing a Recovery Disc takes some dedicated effort, and can be a real hassle. That's because, to do it right, you need:
A blank USB key that's at least 4GB in capacity
An actual working PC to produce a recovery disc (but what do you do if your PC won't start?)
On top of that, the actual process of downloading and setting up a full Recovery Disc with the option of reinstalling the Windows OS could take as long as a few hours!
Imagine when you actually need a Recovery Disc, this could be a massive pain… but we have a simple solution.
Choose Your Windows Recovery Disc
Our CompuCleverGEAR store offers Windows Recovery Disc for Windows 10, Windows 8, and Windows 7 for both 32- and 64-bit versions. Please select the right version for your PC.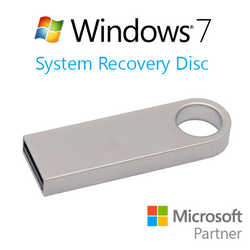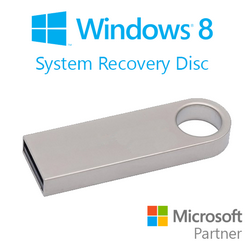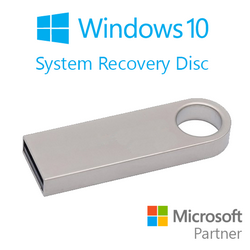 Having a Windows Recovery Disc ready by your PC provides you a peace of mind with an emergency plan for both your PC and your important files and data.
Always be prepared and don't be caught in the rain without an umbrella.