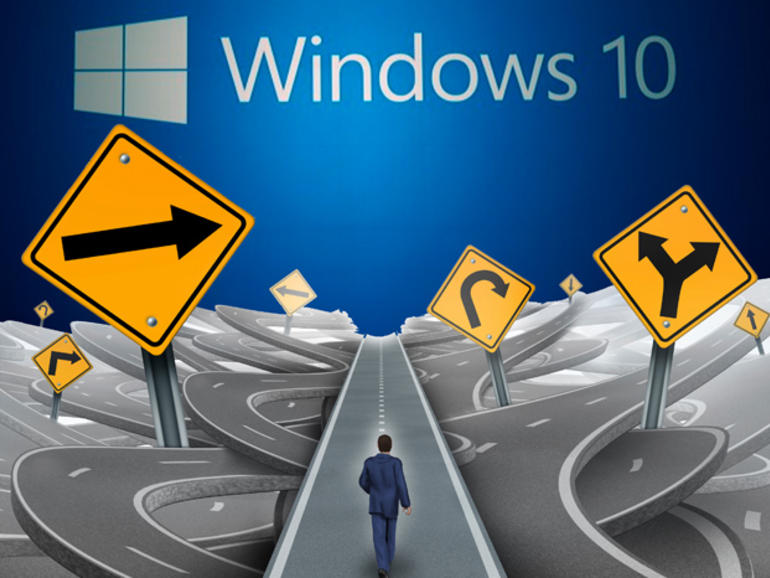 We're certain many PC users have been giving some thought to the tempting offer of upgrading to the new Windows 10 operating system while it is still free.  The question is: what are you getting with the latest – and possibly last – Windows operating system?  In our
previous article on Windows 10
we covered an overview / introduction to the new system.  Here we are going to be as systematic as possible in assisting you to decide on whether it is right for you.  We want you to decide how good it is for you based on your present system.  And, we will be doing this using a Tech Support point of view.
Free for Now
So, for some PC users the Windows 10 upgrade is free at this time.  Microsoft is making…
…Windows 10 available as a free upgrade for compatible devices that are running genuine Windows 7 Service Pack 1 or Windows 8.1 Update.
The free upgrade is a full version of Windows (not a trial or introductory version) and is available until July 29, 2016. Once you upgrade, you'll have Windows 10 for free on that device. [1]
If your computer is set to automatically download and install updates, there is likely a 3 GB file already stored on your computer to start the upgrade process.
Who Will Likely Benefit Most?
There are some easy answers here.  We'll outline these as best we can.
– Windows Vista or XP users:  You will need to upgrade to Win 7 or 8.1 so you may as well be deciding on paying for the Windows 10 OS.  You will need to keep in mind the necessary system requirements for Windows 10.  The older the system, the less likely you will appreciate moving to Windows 10.  If your system came with XP or Vista, and you upgraded to Windows 7 or 8, the same caution applies, you may find the final result less than satisfying.
– Windows 7 (SP1) or 8.1 users:  You may have been waiting for others to take on the first installs of the new OS and the associated pains that come with using a brand new version of Windows.  The good news is the worst issues are patched by now.  The bad news is you will need to catch up on all the latest changes and how to get around using the newest OS.
Windows 10 blends the Start menu from Windows 7 with the new Tile screen approach used in Windows 8.  The operating system will detect if the system has a touch screen and if it does, it provides more access in the tile area than it does for non-touch systems.  So no matter which version of Windows you are currently using, you ARE going to see changes and need to adapt.  We will be covering some subjects in this area in future articles, but be ready to spend a little time acclimating to the new commands and tools.
Note
:  If you have Windows 7 or 8.1 and want to stop the Windows 10 update there is a free program you can install to stop the "Get Windows 10" program that Microsoft installs to computers in order to upgrade to Windows 10.  You can get the file at the following site:
http://ultimateoutsider.com/downloads/
First Things First – Issues
Perhaps one of the first considerations we need to address is to consider how well the computer is performing.  If you are encountering error messages or poor performance you should address the issues first.  Trying to update a system when the current operating system is not working properly is an invitation for larger issues.  If this is the case, we recommend that before you upgrade to Windows 10, consider using PC TuneUp Maestro to send an error report and description of the problem to us here at CompuClever Tech Support.
To create an Error report, do the following:
From the Main Menu page, click the About button.
In the Product Support section of the About page, click the Get Product Support button and select Submit PC Error Report.
Read the information in the window that is displayed and click: I Agree and Continue.
Note: After error information is collected, a PC Error Analysis dialog appears including the total errors discovered and the type of errors.  You can read the Error report. Click the Read Error Report button and a text dialog appears with all the details of the report.
Provide the necessary information and send the report as described.  This includes filling out the required fields and then clicking the Send to Support button.
Pros and Cons of Windows 10
If you are now at the point that your system can support the new upgrade, and you have no performance issues to deal with, you may need some more oversight on the overall pros and cons of the new OS.  Here are some of the notable pros and cons we have picked out for you.
Pros
The install itself is much simpler than previous versions and uses less technical jargon.
One of our technicians noticed that running Windows 10 on their home system (which previously had Windows 7), brought about better performance with comparable functions.
Internet Explorer, which was often the cause of security concerns for Windows, has been replaced with Microsoft Edge.
Windows 10 re-introduces the Start Menu so it is more familiar for long term users of Windows than the previous Windows 8 OS.  If you are familiar with Windows 8 do not be afraid, the Start Menu also includes the Tiled system of Windows 8 and supports touch screens.
Cons
Security in Windows 10 is improved but not air tight, and some of the new functions for connectivity (like Wireless connections), are raising concerns in some corners.  It is still advisable to use a third party program to secure your computer.  We recommend that you get CompuClever Antivirus PLUS – the AV solution that is vigilant, silent, and hassle free.
The new version of Windows appears to be incorporating advertising and charges.  For example, to stop the ads in Solitaire you need to pay $10 to Microsoft.  Some are easily resolved by simply finding another free program to replace them, but some charges may be harder to avoid.  This could be the last Windows operating system of its kind as Windows is moving towards a full "service" platform so the licensing for the program may end up being an annual charge.
Older applications may not work with the newer version of Windows.  If there is a program you absolutely must have, it is best to check with the maker of the program to see if it works with Windows 10 before upgrading.  There are stipulations but you can revert to your previous operating system – see the Note in the Conclusion section.  Also, check to see if your devices (printers, input devices like graphics tablets, etc.), are supported by Windows 10.
Windows 10 does not come with a viewer to play DVD files.  If this is a concern we would suggest looking at Ultra File Opener as it will handle many of these formats.
The new web browser, Microsoft Edge, does not automatically import your Favorites from Internet Explorer.  You would need to do the following:

Open Microsoft Edge.
Click on the "Hub".
Click "Import Favorites".
Conclusions:
So how does Windows 10 rate?  As we have stated, this largely depends on you – your needs and your current PC system.  If you do have an older system and are happy with it we would advise the old adage: "if it ain't broke…" stay with what you have until you decide you need to replace the hardware.  If your system has the available hardware to support the new upgrade, and you do not have any PC issues, and the pros outweigh the cons, you may want to give it a try yourself.  Keep in mind that you can restore to your previous operating system under certain conditions.
Restore to Previous OS:   You can restore to your previous operating system but you need to be aware beforehand that there may be challenges in doing so.  Microsoft lists the following methods:
-If it's been less than a month since you've upgraded to Windows 10, you'll be able to go back to your previous version of Windows from Settings > Update & security > Recovery.
-If your PC manufacturer provided the option, you might be able to restore your device to factory settings.
-If options to go back and restore factory settings aren't available, you can use installation media and a product key to install a previous version of Windows.
If you have some ideas of topics you would like us to cover or have other feedback to offer, email us at: newsletter@compuclever.com