It can be tough to choose a new laptop. There is an endless variety of features to consider. Will the laptop you purchase end up being too basic, or too powerful for your needs and therefore too expensive? Here are some tips to help you choose the right one.
There's never been a better time to buy a new computer. Prices are cheap and there is almost endless variety — almost too much variety. A dizzying combination of features can make it almost impossible to choose a new computer. Often we'll buy a new desktop or laptop only to find it's underpowered, has poor battery life, or is simply to big for our needs.
To help make things easy, we've created this short guide to buying a new laptop.
Why Choose a Laptop Over a Desktop?
This article is going to focus on choosing a new laptop. We think that for most casual users, laptops make a better choice than desktops when making a purchase. Laptops are lightweight and don't take up much space. Also, since they don't need peripherals such as a monitor, speakers or a computer desk, are generally cheaper than desktops.
Choosing Your "OS": Mac or Microsoft?
The first choice what operating system, or "OS" will power your laptop. Currently Mac and Microsoft dominate the market for laptops. What's the difference?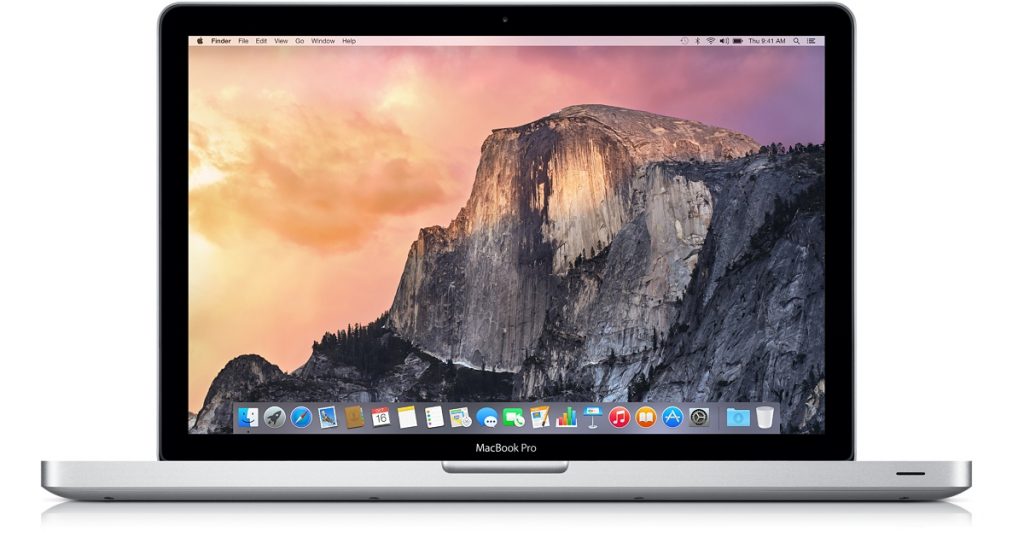 Macbooks: Expensive High-Performance Machines for Professionals
Macbooks, produced by just one company, Apple, have developed a reputation for quality, performance and for being easy to use. Macbooks can be used almost right out of the box, with no need to update drivers or security software.
The downside of Mac computers is that they are expensive — an  entry-level Macbook sells for at least $1000. The truth is that Mac OS is really meant for professionals. Everyday users looking for a laptop to surf the internet, make Skype calls and send emails while staying on a budget likely do not need a high-performance machine like a Mac. It's overkill.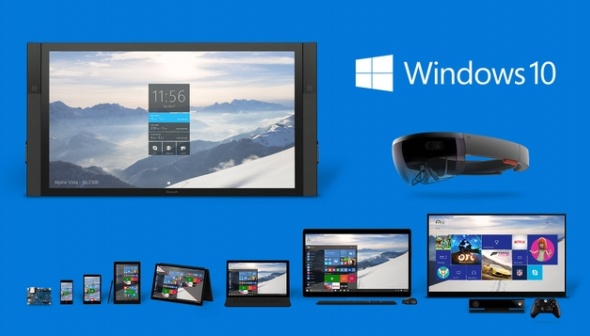 Microsoft Windows 10: More Variety and Budget-Friendly
For years, Mac users looked down on Microsoft Windows users. Windows used to be considered complicated and prone to security vulnerabilities. But not anymore. With the release of Windows 10, Microsoft has finally created a beautiful OS that just works. What's more, there is a wider variety of computers for every budget that run Windows 10. Only Apple makes the Mac, while dozens of companies produce a dizzying array of laptops that run on Windows.
The downside is that some Windows laptops are not always as shiny or high-powered as their Mac counterparts. But, once again, if all you need a computer for is to surf the internet, send emails and talk on Skype to relatives, is it really worth it to shell out a ton of money for a Mac?
Budget Laptops Vs. Ultrabooks: What's the Difference?
If you have decided on Windows as your OS, the next challenge is sorting through the wide variety of laptops out there to find the one that's right for you.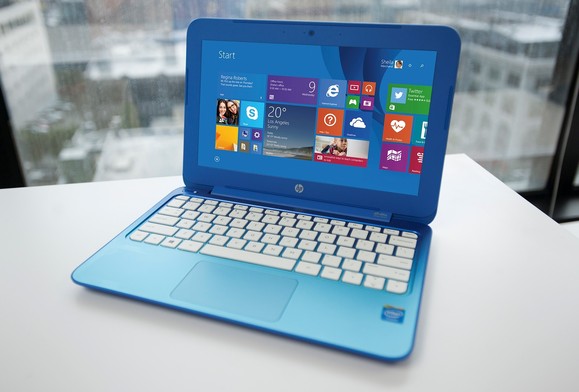 Budget Laptops: Affordability… For a Price
You'll encounter "budget laptops" that just do the basics. The HP Stream Notebook is one such budget offering that retails for just under $300. While this may seem like an incredible deal, it's important to take a look at the specs, first: the HP Stream is powered by a Celeron chip, which not only does not have the power of other more expensive CPU chips, but also is not nearly as efficient. This means lower battery life. The HP Stream also has a fairly small screen, not much onboard space for installing software programs, and just 2 GB of RAM, which makes a difference when it comes to performance.
Ultrabooks: More Performance, But More Costly
On the other end of the spectrum from budget laptops are "ultrabooks" such as the HP Probook, which retails for around $1300. These laptops feature a better design, longer battery life and superior performance that working professionals demand.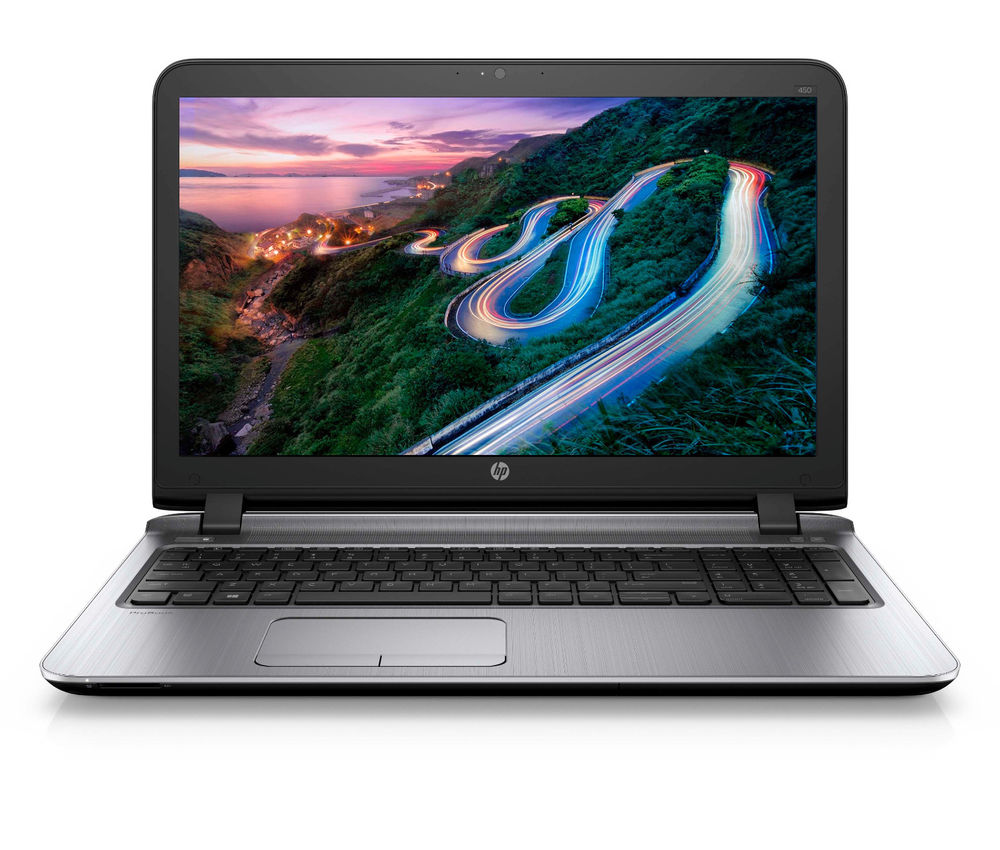 In many ways ultrabooks are mimicking their Mac cousins, except with a Windows OS. Once again, the question you have to ask is: do you really need all that power?
Most of us will choose a laptop somewhere between the low and the high end of the price and performance spectrum. The next question is, with so much variety, how do you choose a new laptop?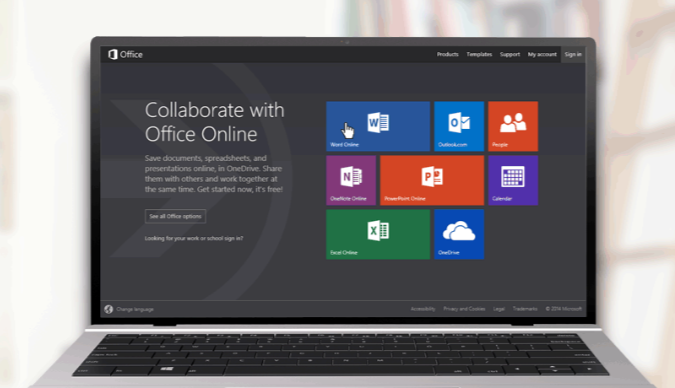 3 Rules for Choosing a New Laptop
It really comes down to just three rules with choosing a new laptop:
1) Look at RAM first
If you're surfing the web and using Microsoft Word from time to time, RAM is generally what is going to determine the performance of your computer. Some sub-$250 laptops come with only 2GB of RAM, but ideally you want at least 4GB on even a budget system and 8GB if you can spend just a little more. For most users, 16GB or more is overkill.
2) Use the CPU to gauge battery life
While the CPU is the engine under the hood of your computer, it affects battery life as well as overall performance. A cheaper processor will use more power, which will drain battery life more quickly. What's more, cheaper processors generate more heat, which in turn results in annoying fan noise.
The problem with CPU's is that there is an almost endless variety to choose from. Here are the CPU's you should be looking for in a new laptop:
AMD E Series or Intel Pentium/Celeron
These are basic processors that are typically found on budget laptops such as the HP Probook we mentioned above. These chips provide enough power for web surfing and watching YouTube, but that's about it.
AMD A series or Intel Core i3 / i5
If you're looking for a mainstream laptop with the best combination of price and performance, get a Core i5. Core i3 is a small step down — it's not quite as energy-efficient, which means less battery time. AMD A series CPUs are less common, but promise similar performance.
What about the Intel Core i7?
The i7 chip is probably overkill for most of us. It's an ultra-powerful CPU that powers video editing workstations and gaming computers. All of that performance comes at a significant price.
3) Pay attention to screen size
Once again, there is an endless variety of screen sizes to choose from. Here are a couple of tips:
13 to 14 inches: Provides the best balance of portability and usability, particularly if you get a laptop that weighs under 4 pounds.
15 inches: The most popular size, 15-inch laptops usually are uncomfortable to lug around for very long. Consider this size if you want a larger screen and you're not planning to take your laptop on frequent trips.
Other Things to Look for When Buying a Laptop
Besides these 3 basic rules for choosing a laptop, there is seemingly a multitude of other decisions to make:
HDD vs. SSD
Compared to the traditional spinning HDD hard disk, a solid-state drive (SSD) is a popular choice for laptop users: SSD's are lighter, increase performance and improve battery time. On top of that there is no annoying fan noise with an SSD. However, SSD's are significantly more expensive than an HDD.
Touchscreen or No Touchscreen
Many laptops now come equipped with a touchscreen. This may seem like a cool, new way to use a computer, but, once again, ask yourself if you really need a touchscreen on a laptop. In reality, touchscreens work best with tablets and with convertible "2-in-1" laptops. With laptops, it's easier just to use a mouse to click around the screen.
Dedicated Graphics Card
If you're planning to use your laptop to play video games, you're going to need a dedicated graphics card, or GPU. Budget laptops with a dedicated GPU are very difficult to find, so plan on spending more if this is something you need.
Build Quality
Budget laptops will typically have a no-frills "build quality" with poor design and plastic-like feel. However, some manufacturers do offer budget laptops that look and feel great. Besides looking good, laptops with a good build quality tend to be more durable and last longer.
Questions?
So, while it may seem almost impossible to figure out what kind of laptop to buy, there are really three rules you can use to help narrow down your choices. And, once again, when setting out to buy a new laptop it's important to remember what you're planning to use it for, and then make sure you're not buying something either too powerful or, worse yet, not powerful enough to make you happy.