We live in a time when there are more free online storage services than ever before. But which one is right for you? And is online storage the best way to back up your important files?
If you have ever experienced a hard drive failure you have probably lost photos, videos and other important files. Or, if you have owned your computer for a while, you'll probably find you're running out of space on your hard drive, slowing everything down. Luckily, cloud storage can help you protect your files or free up space on your computer, usually automatically.
However, it can be challenging when trying to choose an online backup and storage service. To make it a little easier, we have described a few of the leading providers, with some pros and cons for each you should be aware of.
Dropbox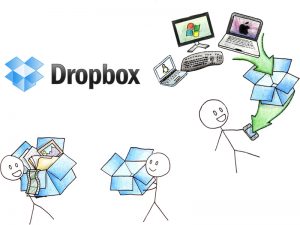 Dropbox is one of the most well-known online backup services there is. The free version gives you 2GB of storage to start out, and Dropbox is designed to be installed on your desktop computer in order to sync files with the cloud. You can then share these files with anyone with a link.
Many people use Dropbox as an alternative to Facebook to share family photos. Continue reading...