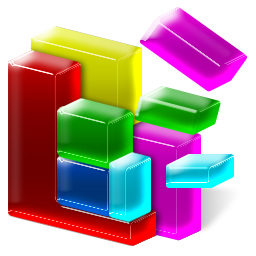 There are always little things you can do to speed up your PC, and help keep it running smoothly. We're going to assume that you're running a version of Windows 7.
Note: Some of the tools mentioned in this article require you to be logged on as an administrator. If you aren't logged on as an administrator, you can only change settings that apply to your user account.
1. Remove spyware, protect against viruses
You've probably heard of the terms "spyware" and "virus", but what are they, really? Both are malicious software programs inadvertently downloaded onto your computer from the internet. Sometimes your computer can be infected by spyware and viruses by visiting a website, and sometimes these programs can be downloaded as files. Both affect the speed of your computer. Spyware, as its name suggests, spys on your activities and personal information, such as passwords and even credit card information. Viruses are even more insidious – some wreak havoc for the sake of wreaking havoc, while other viruses may launch programs. Either way, both spyware and viruses will slow down your computer. Microsoft Security Essentials is a great tool for helping get rid of spyware and viruses.
2. Free up disk space
Free up space on your hard disk to improve the performance of your computer. Choose a tool identifies files that you can safely delete and then enables you to choose whether you want to delete some or all of the identified files.
Speed up your computer by:
Removing temporary Internet files.
Deleting downloaded program files, such as Microsoft ActiveX controls and Java applets.
Emptying the Recycle Bin.
Removing Windows temporary files, such as error reports.
Deleting optional Windows plugins you don't use.
Deleting installed programs that you no longer use.
Removing older restore points.
Note: The quickest way to free up disk space and improve PC performance is to get rid of temporary Internet files, which take the most amount of space.
3. Speed up access to data
Disk fragmentation slows the overall performance of your system. When files are fragmented, the computer must search the hard disk as a file is opened (to piece it back together). The response time can be significantly longer.
PC TuneUp Maestro's Registry Defragmentation tool completely removes fragmentation gaps and produces a cleaner, more compact registry that takes up less disk space and consumes fewer memory resources. The result is that your computer has optimal access to its registry, so your system and application response times are improved.
When to defrag your disk:
It's always a good idea to defrag your disk when:
You add a large number of files.
Your free disk space totals 15 percent or less.
You install new programs or a new version of the Windows operating system.
We recommend you download PC TuneUp Maestro and conduct a free PC scan to discover PC optimization opportunities.