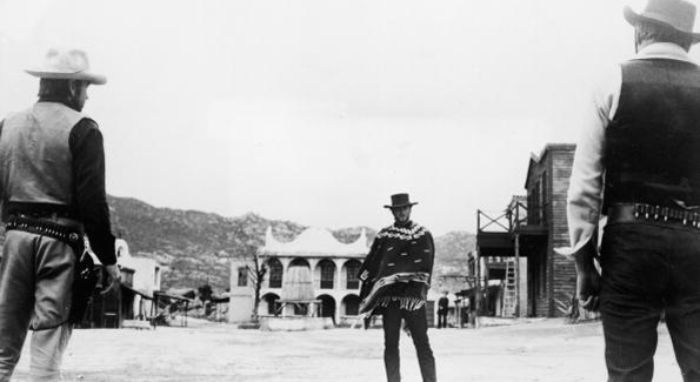 Does antivirus software slow down PCs? The answer is a definite Yes; but, a conditional one depending on which security software you've chosen to run on your PC. According to
an extensive endurance test
, performed by AV-Test.org, the evidence of PC performance impacted by antivirus software was more than convincing. An antivirus solution that does a mediocre job on reducing its impact on PC performance slows down your PC by taking too much resource like CPU, hard disc, and RAM. As a result, you were forced to make a compromise for speed in exchange for security.
But, is it really necessary to choose between protection and speed? A well designed antivirus program should impose minimum or no impact to PC performance while still delivering the best protection against malware and online threats. This is how CompuClever Antivirus was designed and made. Let's dive into some details.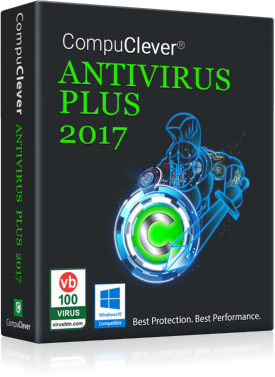 CompuClever Photon technology
The core technology is called "Photon" and it makes CompuClever Antivirus the lightest antivirus ever. It is an innovative antivirus technology that takes the weight of the system and accelerates scanning speed by gradually adapting to each user's PC.
How it works
Built with the same type of artificial intelligence technology used by the robotic industry, Photon goes through the following cycle to adapt to your PC: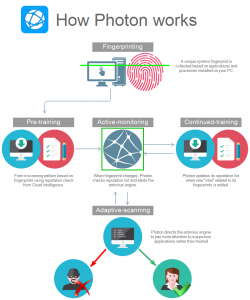 Fingerprinting: performed early in the installation a unique "fingerprint" was built for your system.
Pre-training: a scanning pattern based on the fingerprint is then formed by querying the reputation of each application and system process from Cloud intelligence, maintaining a precise list of everything loaded in the system based on reputation.
Active monitoring: whenever your system "fingerprint" changes, Photon immediately checks the reputation list and alerts the antivirus engine to take prompt and appropriate action.
Continued training: when new "intel" is added to the Cloud intelligence, the reputation list will be instantly updated as it pertains to the relevancy of your system's unique "fingerprint".
Adaptive scanning: Photon directs the antivirus engine to pay more attention to suspicious applications rather than trusted ones.
The result
Photon technology enables CompuClever Antivirus to reduce its footprint by minimizing the requirement of computing resource like CPU power, hard drive access, and memory usage. The result is obvious:
The antivirus is quiet and non-intrusive.
It brings low or no impact on system performance.
Your PC enjoys faster boot time.
Your applications runs smoothly.
Better yet, there is nothing you need to do or configure in order to enjoy the benefit of Photon – it's built-in and pre-configured and self-adapting. Just relax and enjoy, knowing that you are both well protected and your PC is still as fast as it was before installing the program.
Recommendation
If your PC is sluggish, we recommend the following actions:
Remember, an effective security protection doesn't have to come at the price of degraded PC performance.