Synopsis: In this article we focus on a recent technology that is available with most browser types – web browsing in Private mode. The concept is straightforward: you select a private session so that certain items are not stored on the PC. We will cover a description of this as well as describe how you can easily begin a session. Also, we point out the difference between privacy and security –an important distinction to make so that you do not rely on a technology that can still leave you vulnerable to certain malicious threats when surfing the web.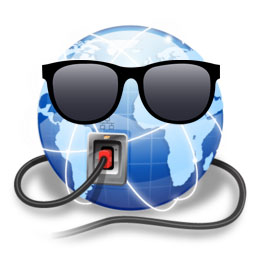 Have you ever wondered if it was safe to use a computer that was not your home PC – like the one in a library, hotel lobby, or Internet café?  You may not have anything to hide but do you want to inadvertently share your browsing information?  We are continuing the theme of privacy – one that relates to browsing the web using Internet Explorer. While there are many other good browsers, the majority of people at this time are using IE.  The functionality of this feature – InPrivate browsing and filtering – is available with other browsers.  Without dismissing these, we do want to say that the techvnology in IE is well crafted.
Google Chrome uses something called "incognito window"[1]
FireFox uses Private Browsing[2]
Safari also uses Private Browsing[3]
Privacy has become a growing concern in recent years as the amount of data and the options for mobility of communication and the proliferation of data expands.  The Federal Trade Commission (FTC) has been involved in an effort to balance out the innovation focused on new products and services with the privacy interests of consumers.  In their report[4] they state:
Technological and business ingenuity have spawned a whole new online culture and vocabulary – email, IMs, apps and blogs – that consumers have come to expect and enjoy. The FTC wants to help ensure that the growing, changing, thriving information marketplace is built on a framework that promotes privacy, transparency, business innovation, and consumer choice.
The report goes on to say that efforts by industry to address privacy via self-regulation have been slow and have in the past failed to provide adequate and meaningful protection.  Private Browsing is one response to providing a technology that offers you a greater choice with respect to privacy.
The Technology
Let's begin.  InPrivate browsing is a fairly recent option available to Internet web surfing.  For IE version 8 and up, you can easily begin a session.  Let's first get an idea of what this technology is and how you can use it.
What is InPrivate Browsing? InPrivate Browsing prevents the web browser from storing data while you surf the net. By doing so you prevent anyone else from accessing information on your computer related to what you were looking at and the sites visited.  This protection is only in effect during the time that you use that window. Ultimately it means that you are keeping your browsing information to yourself so as to not leave a trace of your web browsing activity on your PC.   As Microsoft states: "Whether it's shopping for a gift on a shared PC or checking an account at an Internet café, you don't want to leave any evidence of your browsing or search history for others to see."[5]
Microsoft goes on to say that InPrivate Browsing prevents certain information from being retained by the browser including: your browsing history, temporary Internet files, form data, cookies, and user names and passwords.
What is InPrivate Filtering?  Many sites use additional content (for example, advertisements, maps, or web analysis tools), from other web sources.  These sources are called content providers or "third-party websites".  Surfing sites that include third-party content can result in personal information about you being sent to the content provider.   The content provider attempts to come up with a profile of your browsing preferences which can be used for analysis and for targeting specific advertisements.  Internet Explorer offers InPrivate Filtering so that you can prevent website content providers from collecting information about the sites you visit.  InPrivate Filtering analyzes the web content of the sites you visit.  If the same content is used on several sites it will give you the option to allow or block that content.  There is also an option to have InPrivate Filtering automatically block content providers and third-party website.
Certainly if you are annoyed with advertisements and are suspicious of these content providers, we would recommend that you use InPrivate Filtering.  For the purposes of this article we will focus more directly on inPrivate Browsing.
The Rundown:
From a Microsoft site[6] we have based the following information in this table to give an idea of what kind of coverage you can expect from InPrivate Browsing:
Browsing Content
InPrivate Browsing action
Cookies
From our previous article on Security we identified a web cookie as a little programming device that is downloaded to your PC and can identify you so that a web page can be proactively customized for you. A third party can also track your activities using cookies. With InPrivate Browsing, cookies are kept in temporary memory so web pages work correctly. When you close your browser these items are cleared.
Temporary Internet Files
These items are stored temporarily so web pages continue to work correctly. They become deleted when you close the browser.
Webpage history
This information is not stored.
Form data and passwords
This information is not stored.
Anti-phishing cache
Internet Explorer uses an anti-phishing cache which works by checking the sites you are visiting and comparing them to a Microsoft database of malicious sites.  You are then warned in the event that there is a match.  With InPrivate Browsing temporary information is encrypted and stored so pages work correctly.
Address bar and search AutoComplete
This information is not stored.
Automatic Crash Restore (ACR)
With InPrivate Browsing, when a single browser tab crashes during your browsing session, ACR can restore the tab and the content.  However, if the whole window crashes, data is deleted and the window cannot be restored.
Document Object Model
(DOM) storage
The DOM storage is a kind of "super cookie" web developers can use to retain information.  Like cookies mentioned above, they are cleared after the window is closed.
Why and When Would You Use This?
There are two main reasons for using this technology.  For one, data left on a computer can be used by other parties including advertisers or those with malicious intentions.  Cookies for example, can reveal account information that could be used for hacking into your online financial or banking credentials.  Secondly, not having items stored on your computer, like temporary files from your browsing session, is good computing practice.  We're talking about less clutter.  Having the browser automatically delete files from browsing sessions is a positive step to a "lean and mean" PC.  The other option is to do this manually or with software solutions that can provide schedules (such as… PC Clean Maestro).
Caution
InPrivate Browsing is a useful feature for being stealthy but it does not provide complete security.  In other words – there is a difference here between secrecy and security.  While you are able to browse online in a more private fashion, you are still susceptible to other threats.  Some things to be wary of include:
Key loggers: the recording of key strokes on your keyboard (sometimes used in an attempt to gain account and password credentials).
Tracking software:  Programs that can track and record your computer activities.
Malware, spyware, and viruses:  malicious software designed to collect sensitive data, gain access to PC systems, bombard a user with ads (ad-ware) or disrupt PC operations.  You can still become infected with malware when using private browsing techniques.
Survelliance programs:  software that monitors your activity and collects data (as described in our previous article)
When you do use private browsing you are not in disguise when visiting sites.  The websites you browse to can record your IP address and record information about the searches and information you enter.[7] You need to keep in mind that if you have private and confidential data on your PC it is still susceptible to data theft.
How To Use InPrivate Browsing:
There are many ways you can initiate InPrivate Browsing.
Option 1:
Option 2:
In the toolbar area, locate and click the Safety button.
Select the InPrivate Browsing option.
Option 3:
With your Internet Explorer browser open, click the Ctrl+Shift+P keyboard combination.
During InPrivate Browsing:
When InPrivate Browsing is turned on, you will see this indicator:

To turn it off:
To turn off your InPrivate Browsing session, you can simply close the entire browser window.  The next time you open the browser it is returned to the regular mode of browsing.
In Summary:
While InPrivate Browsing is not a completely secure method of browsing but it can provide you with a more private experience when browsing the internet.  There are even more private solutions available and if you are interested you can check out the free program: Tor[8] although be prepared that you may experience a loss in browsing performance.
We hope the information presented here will help increase your confidence in browsing online and inspire you to explore the possibilities of what is offered in our computer age.  We will continue to introduce and research available technologies explained in a manner that is not beyond the reach of average, everyday computer users.