An effective disk defragmenter is a vital utility for all PC users who take an active role in improving system performance.
The previous article
on this topic examined how Hard Disk Drives become fragmented. With this general knowledge we can now describe how fragmentation can impact system performance and how defragmentation and best practices can restore PC performance.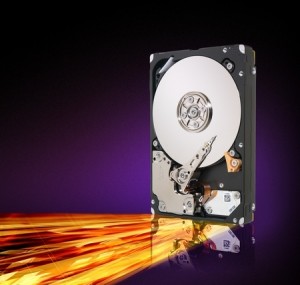 Hard Disk Drive (HDD) performance is measured in the following manners:
Seek time:  This is the time from when the processor (CPU) makes its request to when the data is first delivered.  Common seek time rates fall between 10 to 20 milliseconds.
Data rate:  This is the rate at which data can be delivered to the CPU.  Data rate times typically range from 5 to 40 MB per second.
The size (capacity) of the drive and the amount of free space is another key factor with respect to HDD performance.
The performance of the HDD can be a bottleneck for your PC even if you have plenty of RAM and are using a very high-end processor (CPU).  This is especially true and perhaps noticeable when you have to open and use data files that are very large such as movies, database files, .ISO files, and other media files that can be gigabytes in size and stored in numerous areas on the platter.  With continued use of you PC this degradation of performance can be more apparent compared to when a PC is new or freshly formatted.
The reason:  From the information presented in the previous article (Hard disk drive basics) we can visualize how much more the Read/Write Actuator Arm has to physically move from track to track on the platter.  To locate each sector the arm has to move to the specific track and wait for the disk to spin to the correct position.  In terms of PC speed, this physical movement is vastly slower than processing and memory access speeds.   It is easy to imagine that if a large file is stored in hundreds or thousands of locations, the time to complete a task is increased exponentially.  The result is slower access of data due to increased seek time and data rates.  Another term that characterizes this condition is rotational latency of the Read/Write Head.  Minimizing this physical action is the goal of defragmentation and performance optimization.
What you experience:  The effects of HDD fragmentation include a slowdown in overall PC speed and responsiveness of basic functions.  This means that files take longer to open, scans take longer to perform, and applications can take longer to perform their operations.  Some generalized degradation occurs for all user and system activities.  PC experimentation and testing proves this to be the case:
"In my lab, I was able to demonstrate that fragmentation has a moderate to very severe impact on common desktop activities such as word processing, email, Web browsing, anti-virus scans and anti-spyware scans. In some cases, the performance impact resulted in activities taking almost 15 times longer than the same activities on non-fragmented drives".
When you continue to perform operations on a fragmented drive the condition worsens.  For example, if you install new software or install a service pack, the newly installed data will be placed throughout the drive.  When the newly installed software is called upon, performance is poor as data is retrieved from multiple areas of the HDD.
Disk Defrag – Optimization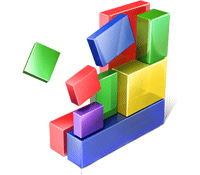 The process of defragmentation involves the reduction of fragmentation by physically re-arranging the scattered data fragments into areas that are more contiguous.  That is to say, the data is more sequential and more easily accessed by the HDD.  In this process larger sections of available free space are created.  In doing so seek time is reduced as data rates are enhanced.
How it works: Good defragmenters use sophisticated technology including algorithmic processing to use available free space to best re-arrange scattered data.  In effect, it is re-arranging broken files back together using what free space is available.  To do this it re-writes the data in a consecutive sequence.  In order for it to be successful some amount of free space is required.  As we will point out, free space is a key concern for defragmenters.
Benefits: There are realized benefits to be gained from regular defragmentation of the HDD.
Free space is now organized rather than scatted throughout the drive. This means that files that are installed can be installed in a non-fragmented manner.  This includes groupings of files as mentioned previously with multimedia files, resource files, and the like.
Defragmentation of you PC results in faster PC performance. There is a reduction in time it takes to load programs, open files, and perform routine operations (including program scans).
Concerns: There are a number of concerns that are important to be aware of.
Free Space: You need the minimum amount of free space in order for defragmentation to work successfully.  See the next section for more information.
Frequency:  Excessive defragmentation can result in damage to your HDD; you can shorten the lifespan of the hard drive.
Duration:  It takes time to run a defragmenter and during this time regular PC operations need to be put on hold.
Difficult of use:   Some PC users worry that running a defragmenter is difficult and requires expertise.
Other rare concerns:  Some defragmenters can delete System Restore points.  The defrag process can cause the Microsoft Shadow Copy service to delete some of the oldest Restore Points.  In rare cases, files can be damaged as a result of defragmentation.
Best Practices
There are a number of best practices to consider especially in light of the concerns that are listed in the previous section.  For the purpose of this article we will keep the coverage of these items relevant to the points addressed.  Other best practices (such as removal of unwanted "junk" files will be covered in more detail in our blog article: "How to defrag your hard drives".
Free Space:  For most all defragmenters such as the Windows Defrag tool, a minimum of 15% free space is required.  CompuClever's PC TuneUp Maestro requires less free space; a minimum of 3% is required.  However, as free space is made more available, defragmentation can be faster and more efficient.  We recommend removal of unwanted files followed by running the Disk Defrag tool.  This needs to occur proactively rather than experiencing the condition of having very little free space available.  Poor system performance is most greatly experienced in such cases where there is very little free space.
Frequency:  How often you defragment your PC depends on your computing usage and the rate of fragmentation that occurs.  For example, if you use larger multi-media files, editing and deleting large data files, or use resource-laden applications, or if you install and uninstall a lot of applications, then you will need to defragment more often.  Having a defragmenter identify the level of HDD fragmentation is very useful in determining the need for defragmentation.
Duration:  It is best to leave the PC alone during the defrag process.  Not only will you experience poor system performance during this time (as the HDD is engaged in reorganizing data), but the act of changing files from the operations you make could be challenging for the defragmenter as it has to deal with unexpected file and data revisions.  It is best to shut down all running programs and run the Defrag tool in a "down time" such as late evening or at night.  Having a Defrag scheduler is very handy in these cases.
Expertise:  We recommend using PC TuneUp Maestro Disk Defrag tool.  It includes easy-to-follow steps, offers a clear visual representation of the fragmented space, and provides clear direction with respect to when and how to use it.  You can become an expert in how to defragment your HDD and benefit from dramatic performance improvements and ongoing PC good health.
Summary
Fragmentation occurs with regular PC use.  When a PC becomes fragmented the performance degrades.  You can begin to notice slower response times in many of the regular operations such as opening programs, saving changes to a file, and even shutdown times can be affected as your PC reads each piece of data before it shuts down.
Regular defragmentation can result in numerous benefits including the optimization of performance and overall health of your PC.  In some cases, for those operating high-volume business enterprises, it can even prolong the need for hardware upgrades.  Being proactive with regular defragmentation that suits your computing day-to-day use constitutes best PC practices.