Check "Mute / Volume" to fix sound problems
Check the mute and volume levels.
Important:  There are two volume controls: one for the operating system and found in the taskbar and one for the application you are using.
What To Do:
A crossed out speaker volume icon or an "x" next to the speaker icon in the taskbar is an indication that volume is muted or the volume level is set to the lowest setting (the mute level).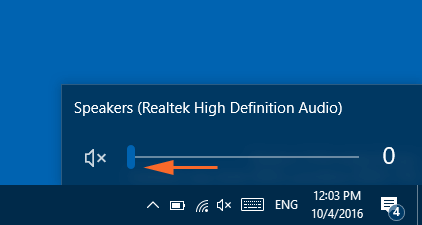 Adjust these and check if the sound is working now.
You can also check to see if the sound is working using another application or media track (YouTube or music file).