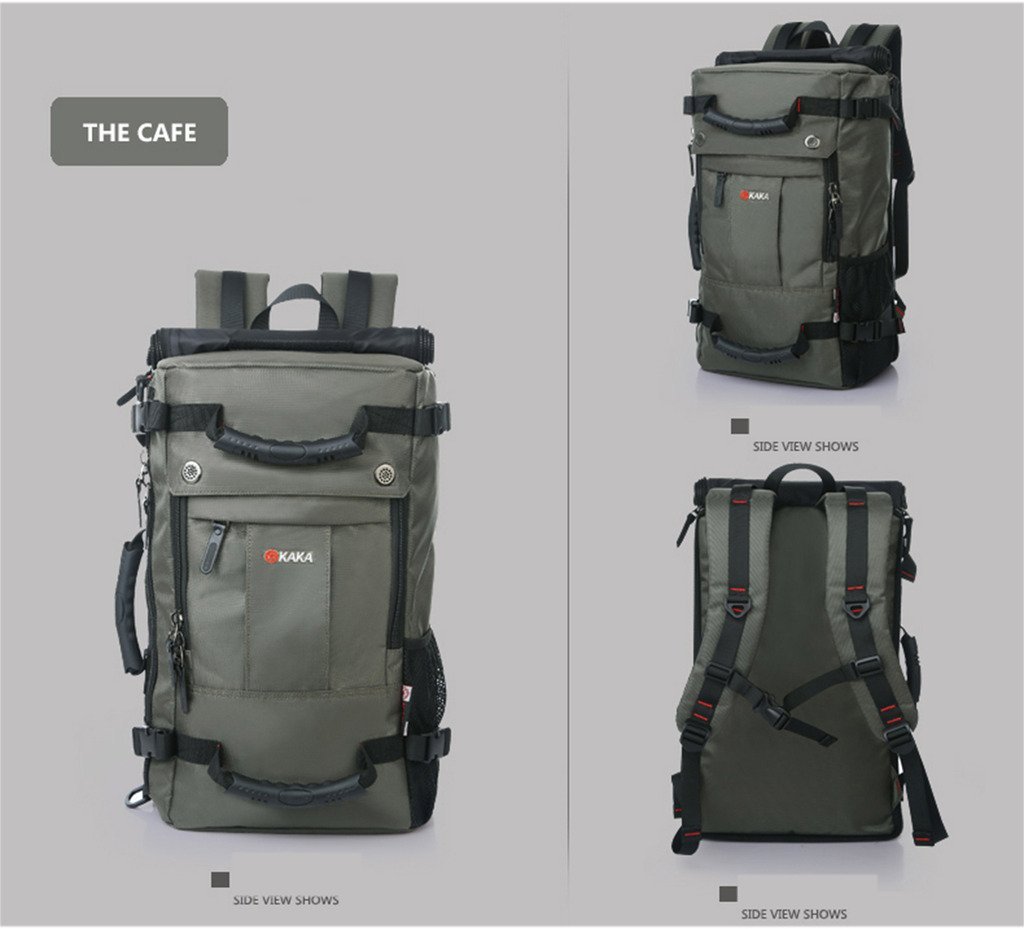 Welcome to our first installment of our all new "Gears & Gadgets" column! With these articles we set out to provide well-researched feedback and review of items that could in fact make your "PC and tech life" more enjoyable. As the editor-in-chief, I took the liberty of penning the introductory issue and picking the first product: a 4-in-1 multifunctional backpack.
– Andy Thompson, Editor-in-Chief
This past Christmas, my wife and I decided to escape the wet and chilly weather common to the Pacific Northwest to spend some holiday time in Long Beach, CA.  Two weeks before the trip, I realized that instead of bringing my laptop shoulder bag I actually needed a different bag other than my usual Samsonite carry-on suitcase.  This bag needs to be more than just multifunctional.
I actually sat back and wrote down my "wish-list" for such an item:
It must provide a secure compartment for my laptop because I will be working occasionally during the trip.
It must be a backpack because I will use it during my daily excursion trips to various tourist attractions in L.A.
It should provide good compartment space, but not too big to carry, and it must fit in the overhead bin because it will be part of my 2-piece carry-on.
It should be well-constructed with high quality material to suit my ongoing needs when I am back in the Pacific Northwest; like hiking and camping trips.
To be honest, this list is very demanding and I wasn't even sure this type of luggage even existed.  I started my quest using Amazon.com by searching for certain keywords.  After spending some time filtering through hundreds of results, I took specific interest in a multifunctional backpack that not only satisfied my list but also provided many more other options.  According to the product images and description, this is a 4-in-1 multifunctional bag that serves as: a backpack, a travel duffle bag, a messenger bag, or a carry bag.  I was quiet amazed and thrilled.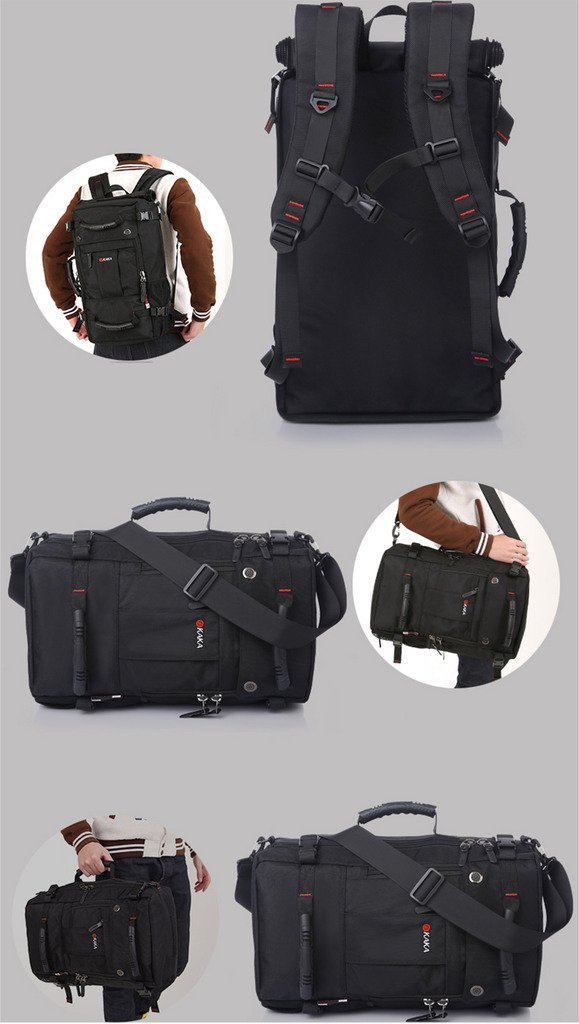 As an avid reader and technical writer, I have been a long-time Amazon member for over a decade.  My purchases have only been for books, including both paperbacks and lately Kindle versions.  But I had never purchased any physical goods from Amazon.  So I emailed the vender with a few questions, verifying that the bag can fit my 15" laptop.  I placed the order and the bag arrived the day before my trip so I had an opportunity to test the bag. The result?  It exceeded my expectation!  Here is what I like about this bag:
4-in-1 multifunctional
This bag can indeed be converted to one of the following types:
A backpack for daily usage or outdoor purpose.
A travel duffel bag that can be stuffed and tossed in your trunk.
A messenger bag that one can carry over one shoulder.
A handbag to carry with a single hand.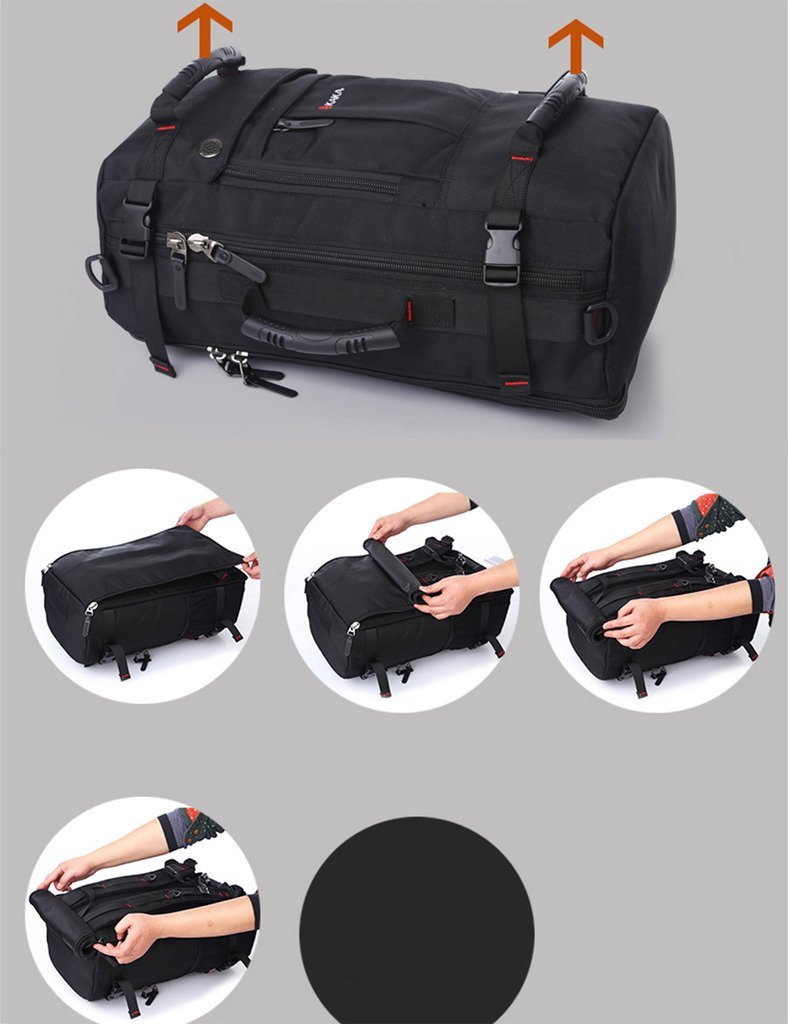 The design of conversion was well thought of because converting from one type to another takes less than 10 seconds, whether it involves removing / attaching shoulder straps or revealing / hiding the backpack shoulder straps.
A secure laptop storage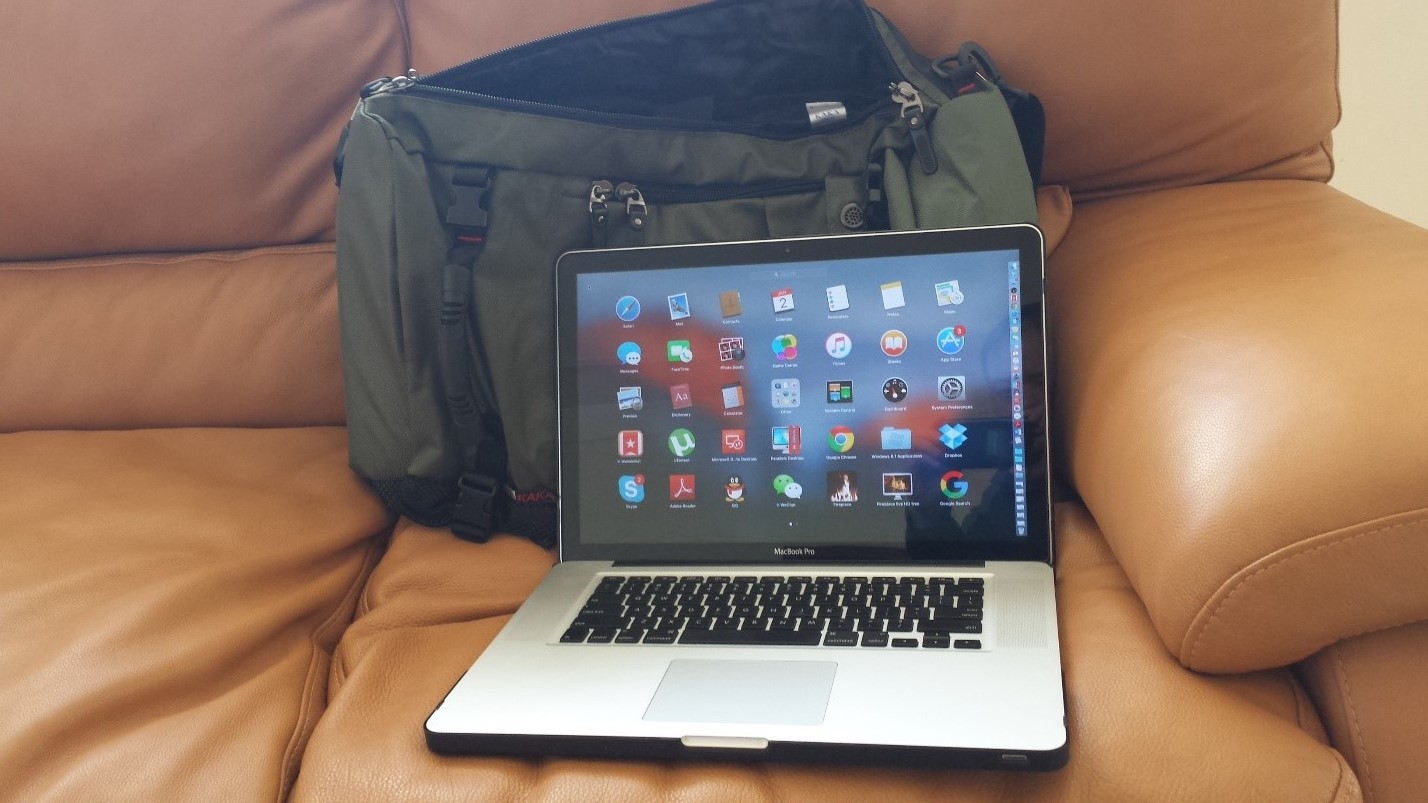 This bag can not only fit in my 15" laptop but also features a purposefully designed laptop storage compartment with secure strips.  The back of the backpack is also designed to provide enough cushioning for shock absorption as well as provide ventilation for extended comfort.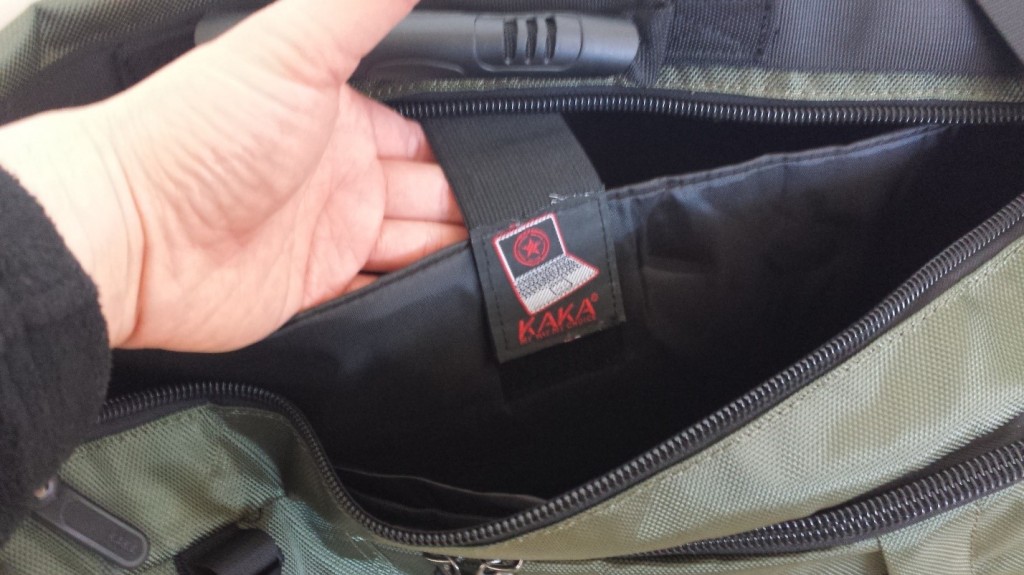 Roomy but not bulky
The capacity is amazing; although I only chose the medium size bag, it can host quite a bit of stuff.  I managed to stuff an entire IKEA sofa cushion (see image below) while my laptop snuggly tucked away in its own compartment.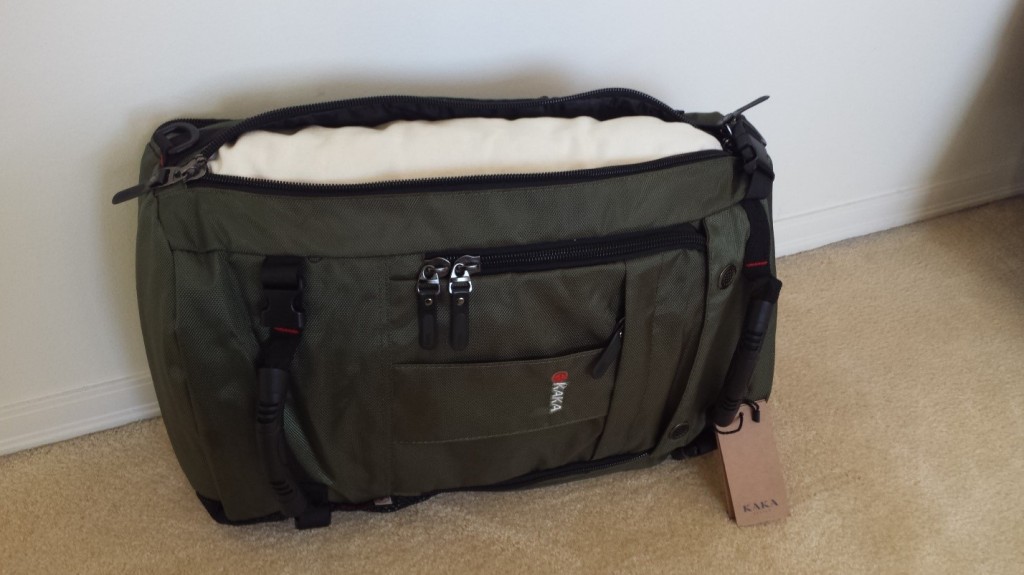 Nevertheless, you can still stay stylish, in the event you decide to dress in business-casual and use it as a messenger bag or hand bag. It is because the bag doesn't look bloated when not stuffed to its full extent.
Good design and quality
The material and construction of the bag is high quality, featuring waterproofing, terylene oxford nylon fabric and heavy duty durable luggage parts (I refer here to the buckles, the straps, the zips, etc.).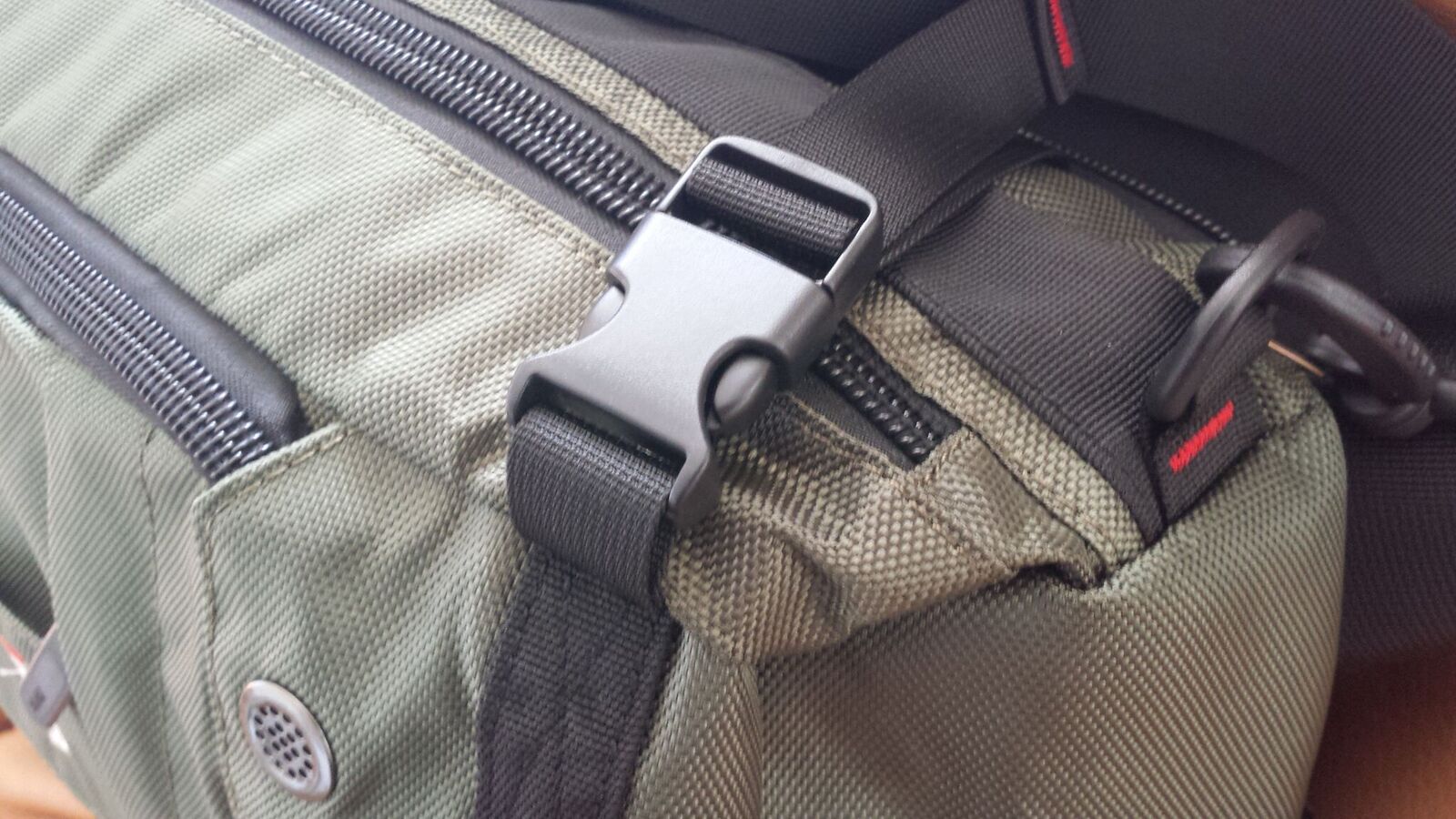 After returning from the holiday trip, I lost the bag to my 13-year old son who convinced me that he could make much better use of it as a school bag because he has way more "important stuff" to carry on a daily basis.  Well, I just ordered another one because I am more than convinced that this bag really fits my ongoing needs as well, whether for mountaineering, hiking, camping, backpacking, business travel, or personal vacation.
Recommendation and Offer
As is fairly obvious – I recommend this item highly.  So much so, that during the course of writing this column, I managed to get a few of my CompuClever colleagues convinced that this is a worthwhile purchase so I actually reached out to the vendor and managed to get some fairly awesome discounts.
Furthermore, I was also authorized to pass these discounts to our readers and subscribers for a limited period of time.  If you are interested in this multifunctional bag and want to purchase one for yourself, you can use the following coupons to get some considerable discounts.
That said, I have to provide a disclaimer: neither CompuClever nor myself will financially benefit from any purchase that may result from this article, which serves as a purely independent review.
I hope you enjoyed our very first volume of the newly minted "Gears and Gadgets" column.  We will bring more creative and smart high-tech products to you on a regular base.  If you have any specific interest that you would like us to cover, simply send us an email to: newsletter@compuclever.com