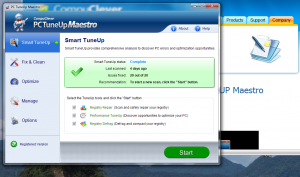 Windows 7 offers a neat new feature called Aero that basically transforms parts of open windows on your desktop into transparent panes of glass. It's a bit of inspired "eye-candy" that adds to the visual appeal of Windows, and the transparent, open effect provided by Aero can reduce some of the claustrophobia caused by having too many windows open at the same time.
However, like many of Windows 7 features, this increased functionality can come with a price. Laptops and computers that have stock video adapters that are "good enough" to get the job done, but unsuitable for more resource-intensive activities might see a performance hit when running Aero's transparent glass effect.
For you the user, a "performance hit" means a slow computer. Programs, especially internet browsers, may not be as responsive as they could,  and it may take longer to open folders contain much-needed files.
All this can be irritating, but there is one way to speed up your computer: disable Aero's glass transparency.
In Windows 7:
1. Click anywhere on your desktop, right-click, & select Personalize.
2. Select Window Color at the bottom.
3. Uncheck Enable Transparency.
Now Windows should run a little faster. While eye-candy is dandy, a lean-and-clean Windows interface is quicker!
And if you really want to optimize Windows, why not try out PC TuneUp Maestro?