Windows 10 is an amazingly powerful operating system that already offers plenty of hidden features most people don't know about. To help you get the most out of your computer, we recently wrote about tips and tricks for Windows 10. Here are five more.
1. Establish Restore Points
Windows takes snapshots of its settings, or restore points, before you make any major changes to your computer, such as adding the latest Windows update. Sometimes updates cause problems. When these occur, you can rollback your system settings to any restore point.
Windows 7 created restore points for your system by default. Windows 10 sometimes does not. Depending on how you installed your copy of Win10, System Protection may or may not be turned on.
To enable System Protection and start taking restore points automatically, follow this easy tip:
In the Cortana search box, type "restore point." Click "Create a restore point."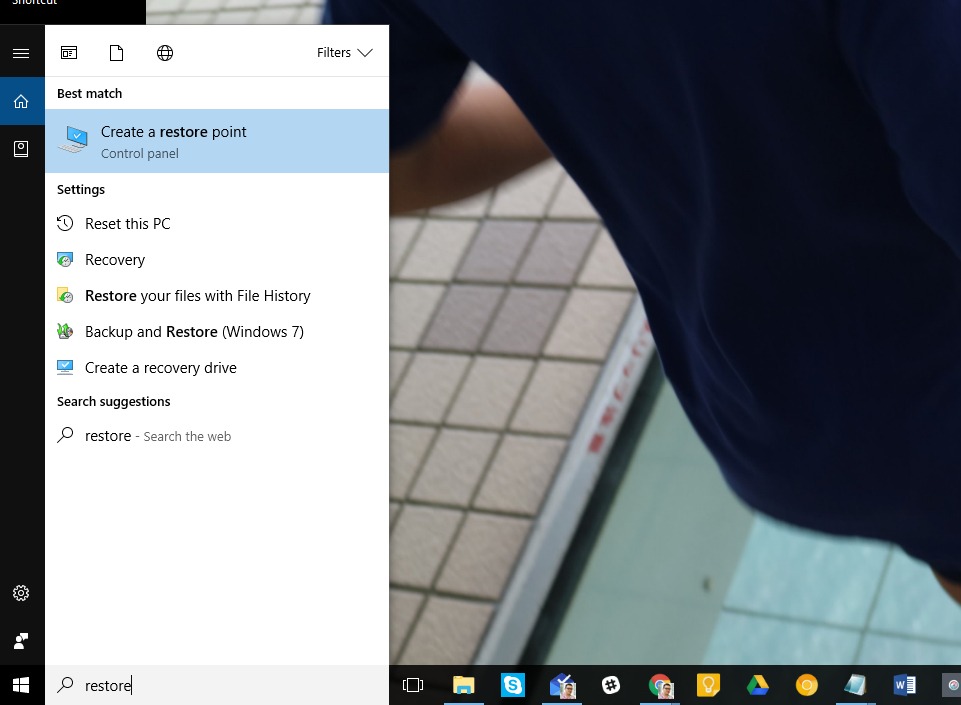 And that's it.
2. Schedule Restarts
One of the most annoying things about previous versions of Windows was that updates could be downloaded and installed at almost any time, with no warning. This was a problem if you wanted to use your computer.
Windows 10's "Active hours" feature lets you tell Windows to not install updates during a specific window of time during each day. This means updates will be downloaded and installed when you're not using your computer.
Here's how to do it:
Open Settings (from the Windows Start menu) and select "Update & security." On the left, choose Windows Update.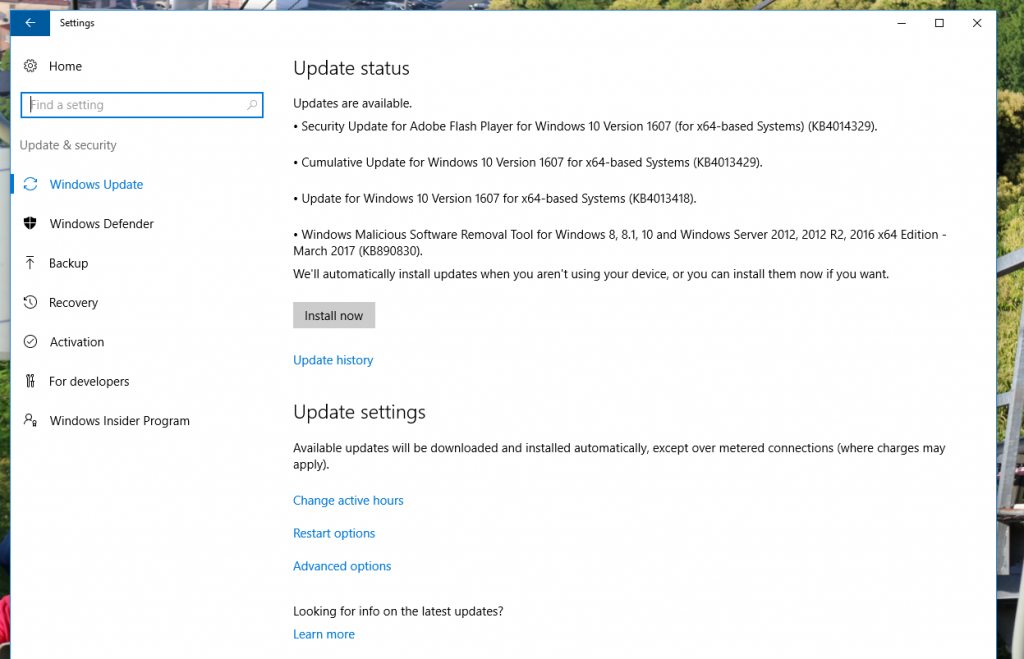 Click on "Change active hours."
Adjust the Start time and End time according to your needs.
Remember:
The Start-to-End time window must be between 1 and 12 hours

The same Active hours apply for every day of the week
Under the "Change active hours" link there's another link for Restart options that allows you to set a specific, one-time restart.
3. Control Startup Processes
One of the biggest causes of a slow computer are multiple startup processes. Every program that loads on startup means it takes longer for your computer to be ready for your to use. However, just like with earlier versions of Windows, you can control which programs launch on startup.
In the past, you might have used the risky MSConfig command. Luckily, Windows 10 provides a safer option: you can change startup programs in Task Manager.
To launch the Task Manager, right-click on the Start button (you can also type in "Task Manager" in the search box) and choose Task Manager from the menu.
Once the Task Manager launches, choose the "Startup" tab.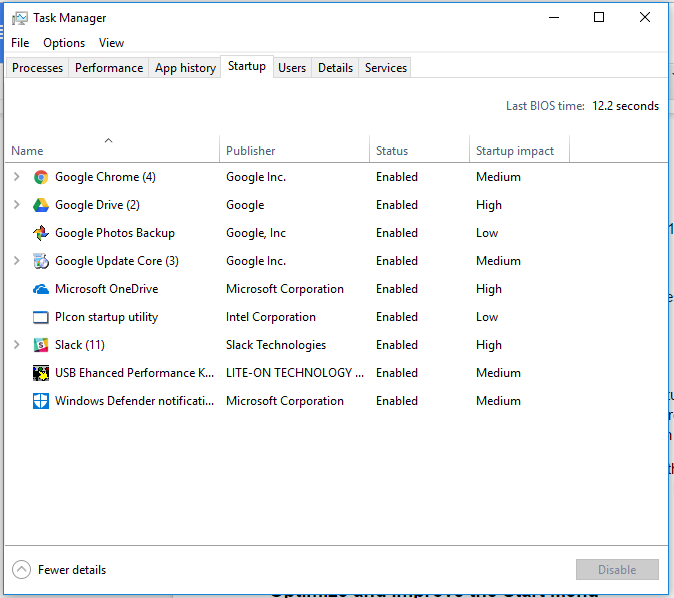 This displays a list of everything that can load when you turn on your machine. It's important to note the Status column, as not everything on the list is actually enabled. If an item it marked as Disabled then you can ignore it as it will not load in the startup sequence.
If you see any apps that you don't want as part of your startup sequence, simply right-click on the app, and then select the "Disable".
4. How to Get Started Using Cortana
One of the more interesting and potentially useful features included in Windows 10 is the addition of Cortana. Cortana is a voice-activated personal assistant that's a bit like Apple iPhone's Siri, but for Windows.
You can use Cortana to check the weather, set reminders, send emails, find files, search the Internet and more.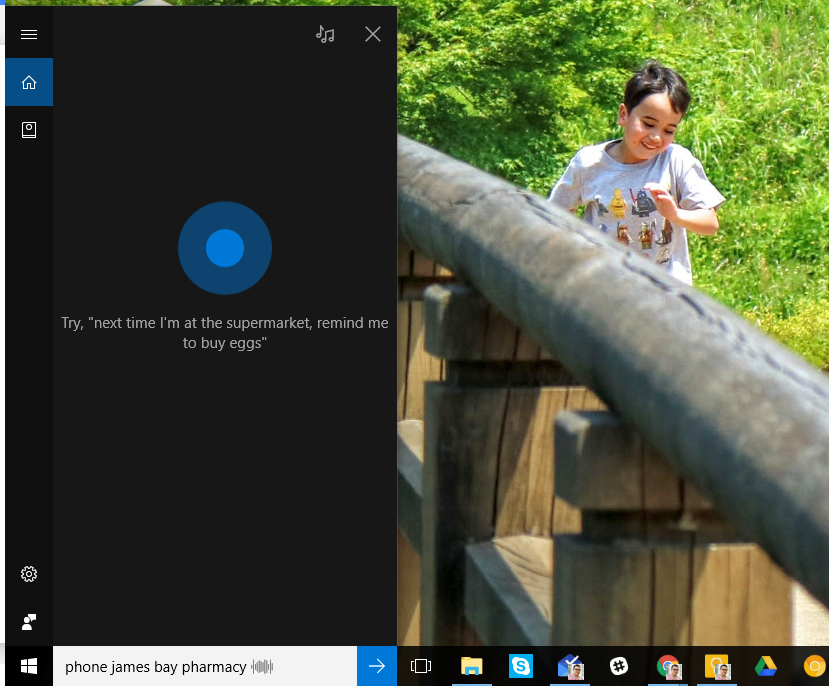 Cortana requires both a working microphone and speakers, as well as an Internet connection. It also can be voice-activated, but that means allowing Windows 10 to use your computer's microphone to listen-in on your day-to-day activities.
If you're concerned about privacy, you may not want to enable that feature.
If you want to get the most out of Cortana, How-To Geek has listed 15 things you can do with it.
Tip 5: Collapse the Office 2016 Tool Ribbon
Microsoft Office has become ever-more powerful over the years. There seems to be a toolbar for almost anything you could ever want to do with a document, spreadsheet or presentation. The problem, however, is that on smaller screens, the toolbar ribbons take over all the precious real estate on your small screen.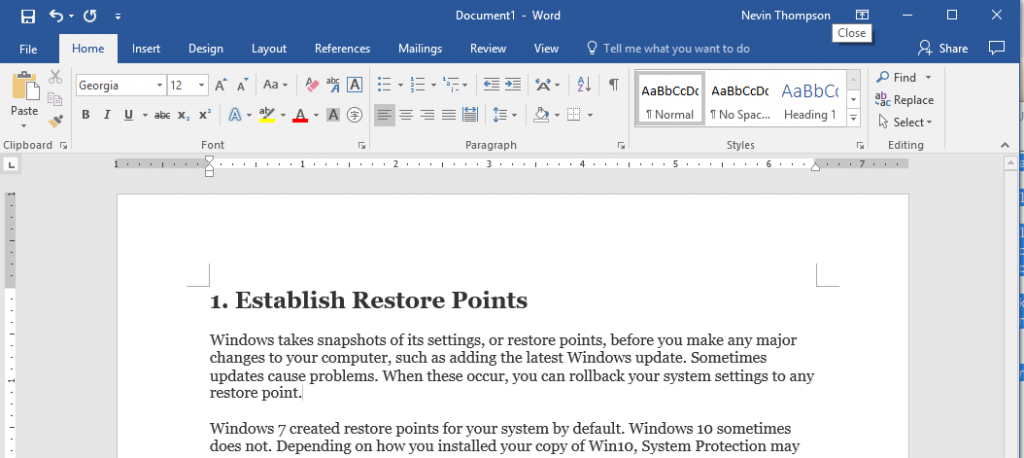 Luckily there is an easy way to hide the Office ribbon, and display it when you need it. Simply double-click on the left-hand tab…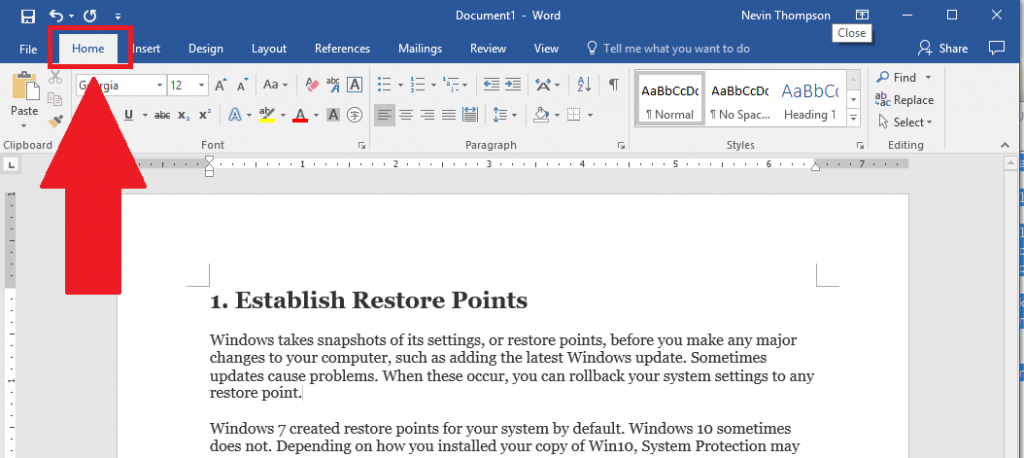 …and the ribbon gets hidden. To display the ribbon, double-click on the left-hand tab once again.

More Tips?
If you have Windows 10 tips you would like to share with us, send an email to media@compuclever.com. In the meantime, stay tuned for more Windows 10 tips and tricks!